| | |
| --- | --- |
| Mason and his Buttercup chicken, Jonie and his Buff Silkie, Dust Buster. | Charlie and his best friend Tub. |
| This picture of beautiful red scarlett sage was taken by Jennifer Issacs. | Melissa Mathis took this picture of Zoe stopping to smell the petunias. |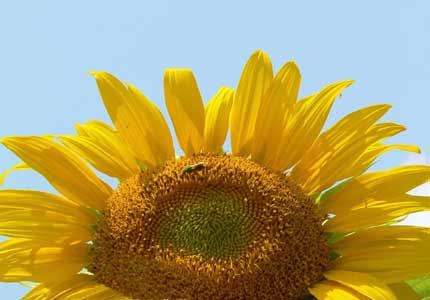 A nice, bright "sunny" picture of a sunflower by Linda Brown.
| | |
| --- | --- |
| This is about as cute as it gets...Ava was born May 16, 2005. | This photo was actually taken by Cathy Burger of Blissfield, Michigan, who sent it to Ron and Mary Penley, who sent it to us to share with everyone. |
| Ron Penley took this picture of some of lilies in his wife's flower garden. | Brittany McKinnon,Katie,Chloe Roland. This picture was taken when Brittany was here on vacation this summer from Ohio. They are the grandchildren of JB & Debbie Roland and children of John & Brandi Roland and Laurie & Rich McKinnon and their Aunt & Uncle Cindy & Duane Allen. |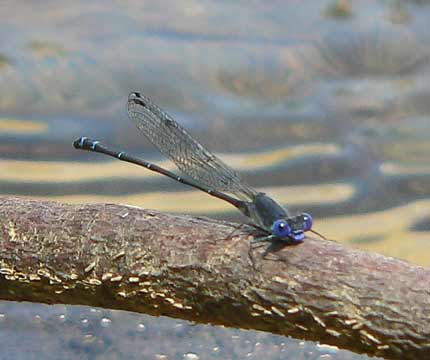 This little fella was enjoying the day on Lake James when Linda Brown caught this picture of him. Linda is a great photographer and we really appreciate her sharing her work with all of us.
| | |
| --- | --- |
| This Picture is of Savannah And Derek Yelton From Bakersville This was taken on their wedding Day, May 7th 2005. | J Boy is now a man 30 years young!!!!!! |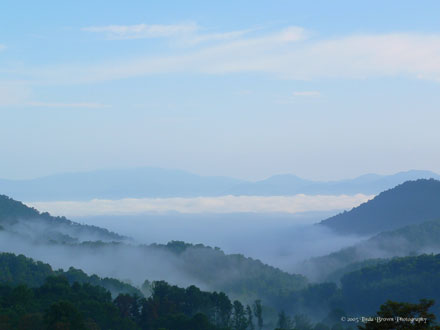 Early morning fog--could be almost any day but it was August 17th at the top of Mine Fork. Photo by Linda Brown.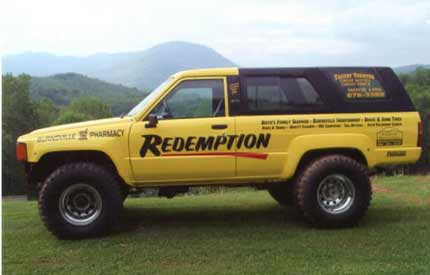 Dersiree Huskins drove this truck Saturday night, August 12 at the Cane River Mud Sling. She ran a 8.6 sec. She is the wife of Darryl Huskins, who owns this truck.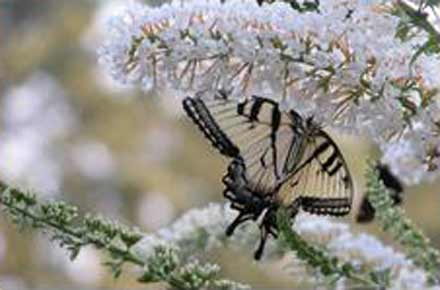 Jim Hite captured this picture of a butterfly.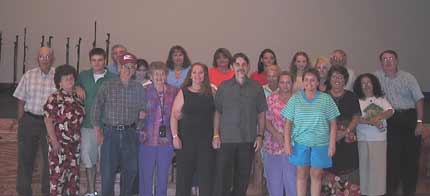 This crowd surprised Teresa Stiles (middle in black) for her 50th birthday on August 9th. The party was planned by her husband, Bobby (to her left) and held at the new Town Center in Burnsville. Photo by Cody Fox.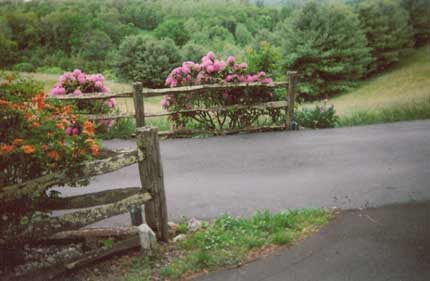 Rhododendrons and wild azaleas line driveway in early summer.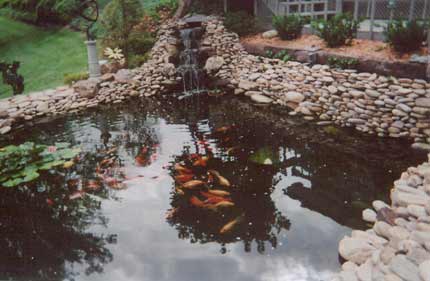 What a great place to be during all this hot weather! These fish love this back yard pond.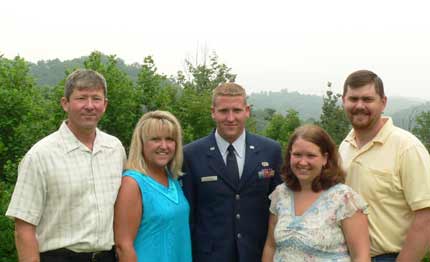 Al and Linda Brown (left) with son Ricky, (Senior Airman Ricky Brown) his sister and her husband, a few weeks ago when he was home from Travis Air Force Base in California. He is scheduled to return to Iraq in September. We have really enjoyed having him home. He returned to California on July 7th. He is a 1999 graduate of Mountain Heritage HS.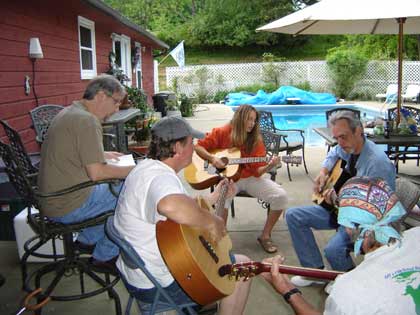 Tricia Booth jams with her Dad and friends.
| | |
| --- | --- |
| Jim McCourry with his kids, Raeanna and David Ethan | Bently Silver, son of Brandi and Tracy Silver is born! |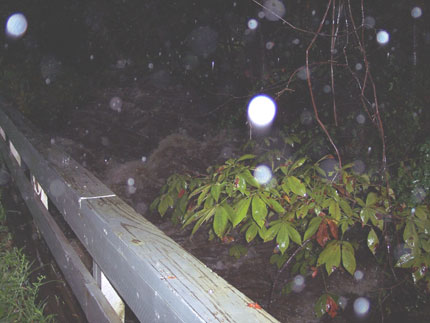 Water up to the bridge on Lower Browns Creek at 8 am Tuesday morning, August 30th.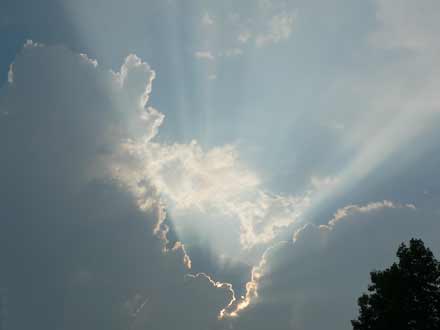 The end of a hot summer day...taken August 13th by Linda Brown.
| | |
| --- | --- |
| It is not safe to be a snail at Linda Brown's house. She will shoot you--with a camera that is. This little guy was seen making his way across the back yard. | Maci Drew Fox, daughter of Michael and Candi Fox, turned 2 years old August 10, 2005. Her grandparents are Darryl and Cathy Griggs and Phillip and Polly Fox. |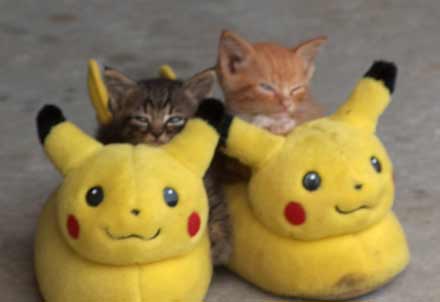 A little surprise when putting on the slippers. This picture was sent in by Irvin Brown of Green Mountain. His daughter Tracy took the picture.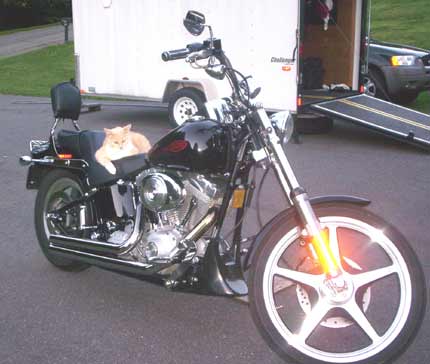 Harvey loves his Hog! Photo by Mike Bennett. Send us your photos whether it's your Harvey, your Hog or whatever.
| | |
| --- | --- |
| Cathy Burger models her Daniel Boone coon skin hat. Photo by Ron Penley of Micaville. | Black widow found on a mail box on old 19E...and you thought all you ever get in the mail is bills.... |
| Linda Brown captures a picture of a shy fawn. For more of Linda's pictures click here. | Charlie Booth won a First Place ribbon in the NC Mountain State Fair Youth Poultry Show with his Buff Orrington, "Tubs". |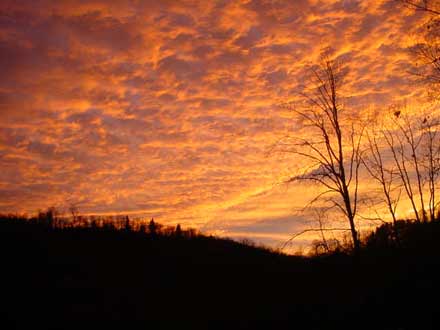 Photo taken by Sha'sta Thomas on Seven Mile Ridge in the fall last year.
For more photos, click here



Click Here To Visit Our Sister Radio Station


This page was last updated on Tuesday, 23 October 2007 10:55 AM