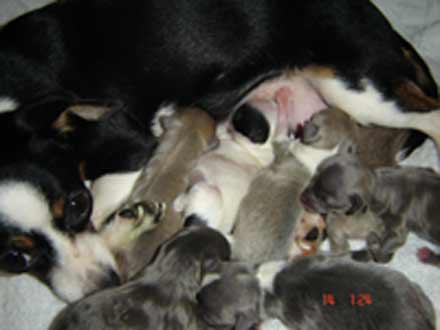 Look close and you'll see a mama Chihuahua and her seven pups. Good luck trying to count these little fellas! Proud owner is Pam White.
| | |
| --- | --- |
| Alexis Cooper, Christmas 2005. Photo by Niles Howell II. | Seven year old Maggie and her two year old brother, Mario enjoyed a surprise snow January 13th. Dog, Moe seemed to enjoy it too. |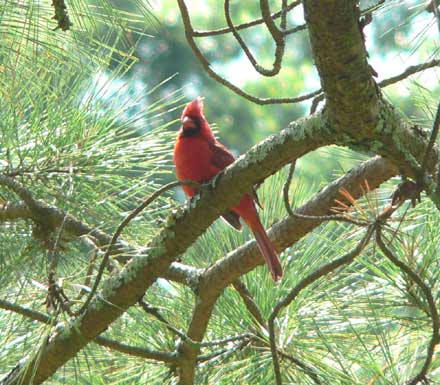 This picture of a cardinal was taken by Linda Brown a while back. It wasn't taken in this area but could have been as many as have been around lately.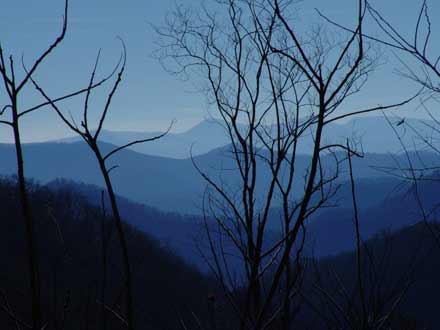 This picture is called "Shades of Blue" and was taken by Michael Hopson on Lickskillet Road.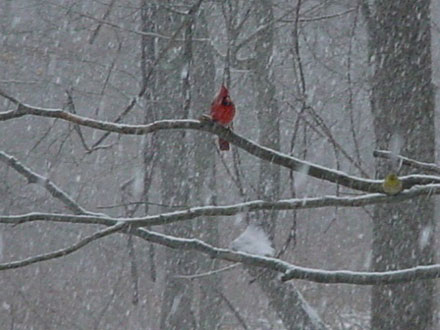 Connie Bruce took this picture of two cardinals from inside of her camper near Jacks Creek.
These pictures were taken by Tricia Fogarty in Moldova, a former Soviet state.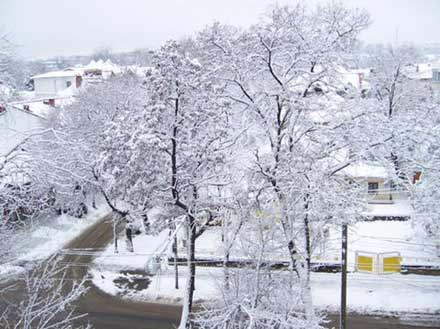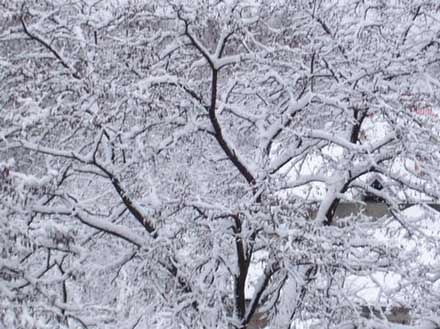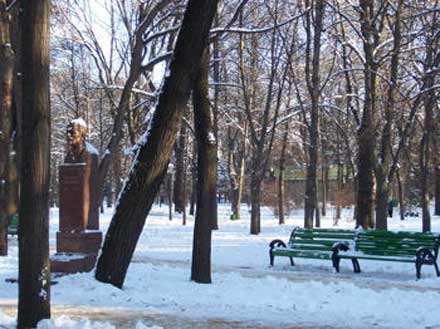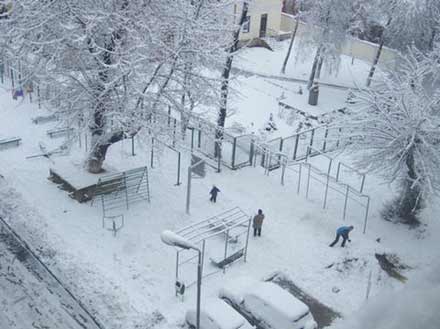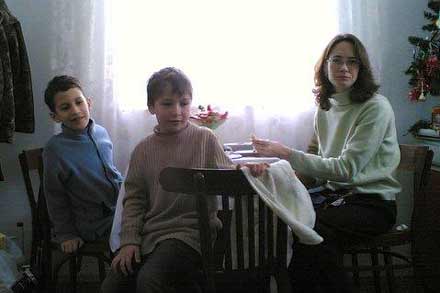 James and Judy Byrd with their son, Jeff, prior to Jeff's deployment to Iraq.

Photo by Ewart Ball.


Bently Silver, 5 and 1/2 month old son of Tracy and Brandi Silver.
| | |
| --- | --- |
| You never know who you will see shopping for Valentine's at Banks Jewelry and Gifts. Nancy and Ed Phillips brought along their dog, Bruce. | Daniel Ingram, pictured, is making the most out of opportunities. He is participating in a machinist apprenticeship program. |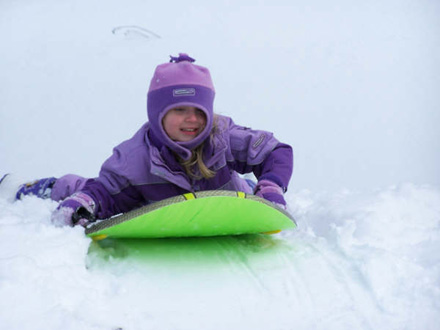 Alyssa Sparks loved the big snowfall we had over the weekend.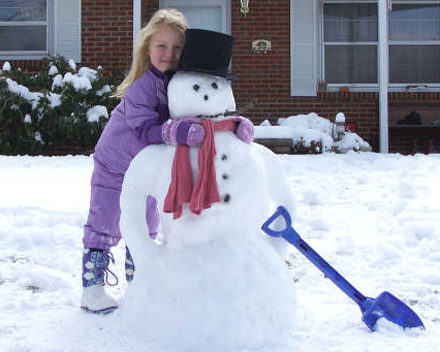 Alyssa Sparks gives Mr. Snowman a big hug.

Gina Carroll was recently selected to a second tenure as commander of the Mountain Heritage High School JROTC.



Michael (aka/Carolina Cracker) and Marie Higgins are thrilled to announce the birth of their son, Canaan Keith Gordon Higgins (aka/ lil' cracker). He was born

Feb. 9, 2006

at 9:02 AM in Tempe, AZ. weighing in at 8 lbs. 6 oz. His proud grandparents are Sandy & DL Phillips of

Burnsville

, Keith Higgins of Erwin, TN, the Late Bruce Hein and Cindy Hein of Denver, Colorado.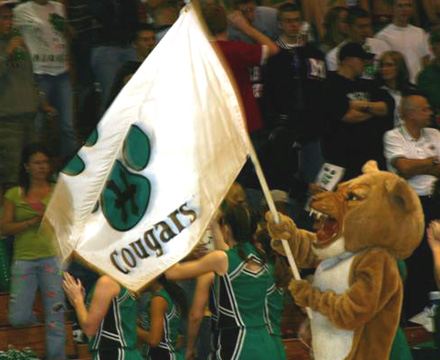 Go Cougars!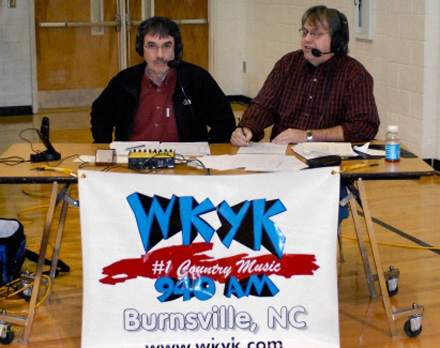 Michael Ardell and John Stallings broadcasting live at Cougar basketball games. Photo compliments of Images by Lee.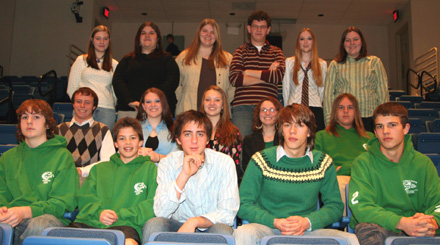 The Mountain Heritage High School Quiz Bowl team, along with Mitchell High and Avery High School teams, participated in the local Quiz Bowl tournament sponsored by the Avery-Mitchell-Yancey Library. Quiz Bowl is an academic competition with questions covering current events, history, science, English and other topics test team members knowledge. The winning team advanced to the regional Quiz Bowl competition, with that winner advancing to the state finals in Raleigh. The Mountain Heritage team won the chance to participate in the regional level of the tournament after Mitchell High, who won the local tournament, could not attend due to scheduling conflicts. Pictured on the first row from left to right are Shane Rathburn, Abe McKay, Evan Mitchell, Yushi Littleton, and Sam McKay. On the second row from left to right are Logan Vess, Kayla McCerry, Karena Thacker, Lacey Presnell, and Sid Laws. Pictured on the third row from left to right are Samantha Byrd, Ashleigh Lambert, Sara Styles, Jake Miller, Sonya Laws, and Amber Woodby. Not pictured are the teamís advisors Lucy Pearce and Brendan Harrington.
For more photos, click here

Click Here To Visit Our Sister Radio Station


This page was last updated on Tuesday, 23 October 2007 10:55 AM