| | |
| --- | --- |
| Mackenzie Proffitt at her 8th birthday party on February 21st. She had a "Skating With the Celebrities" party at Riverside Roller Rink. | Erika Fender puts up a foul shot during the Regional playoff game against Salisbury on Tuesday night, February 28th. Final score was 52 to 50 in favor of Salisbury. Congratulations to the Lady Cougars on a great season! Photo by Tina Sink. |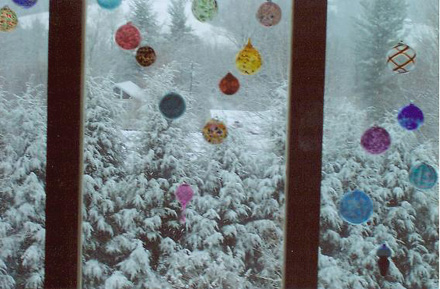 Taking a little different view of the snow we had a few weeks ago, Ruth Peake took this photo from the inside looking out.
| | |
| --- | --- |
| Murphy got into the Oscars on Sunday night, having a fabulous time. Photo by Teena Fox. Looks to us like he was far better dressed than Paris' Chihuahua. | Pictured from left to right are Logan Fox, Erin Clark, MCC horticulture student Susie Bennett, and Coltin Holtsclaw. |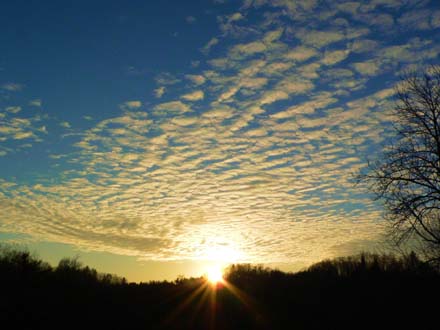 This sunset was captured back on February 21st by Linda Brown.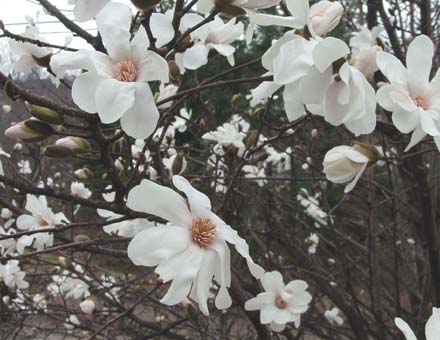 This tree, covered in white flowers is on Oak Avenue in Spruce Pine, across from Toe River Service Station. Photo by Vicky Hoilman.
| | |
| --- | --- |
| Sgt. Kevin Akins was killed Sunday, March 12th by a roadside bomb that exploded outside his Humvee in Afghanistan. | |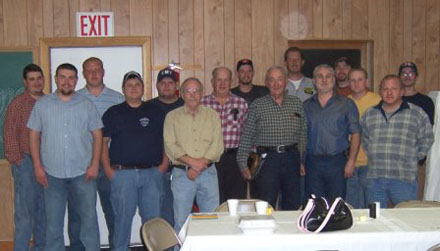 On March 2nd Faith Fellowship Church, of the Newdale area, honored Newdale Fire Dept with a dinner. Among the group were two of the first members of the department, Wayne Young and Bill Crowder. The Fire Dept thanks Faith Fellowship for a wonderful meal.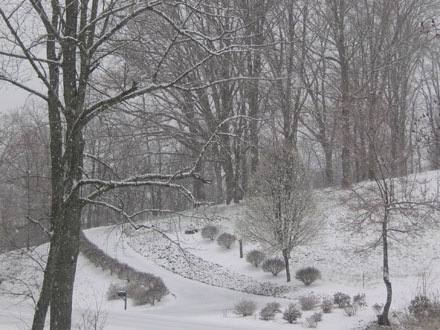 Ann Whitson took this picture of the snow on Tuesday, the 21st, the first day of Spring!
| | |
| --- | --- |
| Daffodils blooming in the snow on the first day of Spring. Photo by Melissa Miller. | Ronnie Robinson |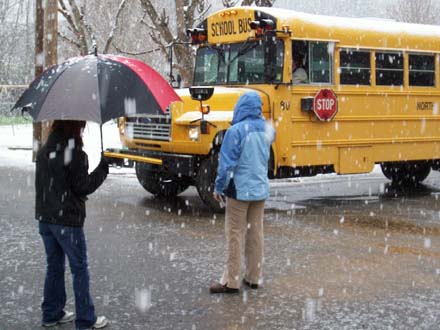 School let out early on Monday, March 20th when a surprise snow storm hit on the first official day of Spring. This photo was taken by Amy McCurry at Micaville Elementary.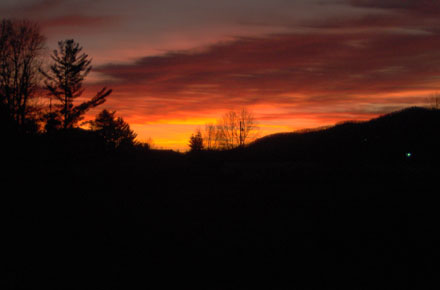 Beginning Sunday morning you'll have to get up an hour earlier if you're going to catch a sunrise like this. Time changes to Daylight Savings Time at 2 am Sunday morning--set your clocks forward (Spring Forward, Fall Back) one hour before going to bed Saturday night. Photo by Jeanne Proffitt.
| | |
| --- | --- |
| Duston Hollifield, who played basketball for Mountain Heritage High School, helped the Mayland Mountain Lions end their season with an 18-8 record. | Ronnie Robinson, The Can't Hardly Play Boys and Debbie Sigmon will be performing at the Burnsville Town Center on April 1st. |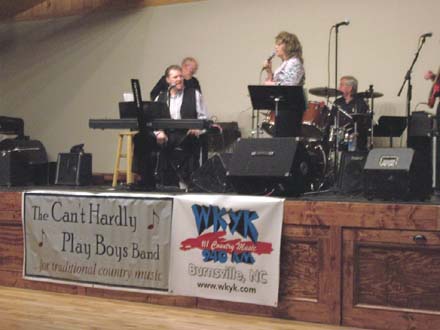 Debbie Sigmon along with Ronnie Robinson and The Can't Hardly Play Boys performed for a large crowd Saturday night, April 1st at the Burnsville Town Center. The concert, which also featured other local talent was sponsored by WKYK.
| | |
| --- | --- |
| The Guerreros are two of the wrestlers who will be in the North American Tag Team Title Match at the Professional Wrestling event being held Friday, April 7th at 8 pm at the old Burnsville School gym. | Daffodils, hyacinths and the yellow fuchsia bushes are currently in bloom all around the area. This picture of yellow daffodils was taken by Tina Sink. |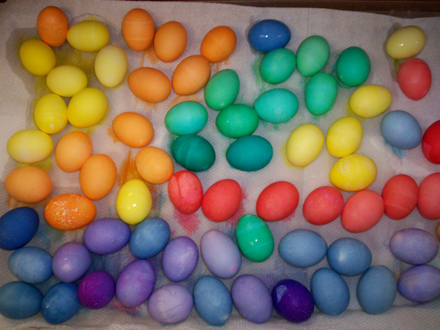 In preparation for the Easter Holiday the kindergarten at Micaville Elementary enjoyed a day of coloring eggs. Photo by Amy McCurry.
| | |
| --- | --- |
| Braydon Lewis Pate, son of Lynn and John Pate and grandson of Linda and Al Brown. Linda took this picture of him at 3 months, dressed up ready for Easter! | Jean Robinson, who used to live in Burnsville, sent this picture of her "dangerous guard dog", Sassy. Sassy is pictured with one of the orchids Jean grows |
Click here for more archived photos.



Click Here To Visit Our Sister Radio Station


This page was last updated on Tuesday, 23 October 2007 10:55 AM