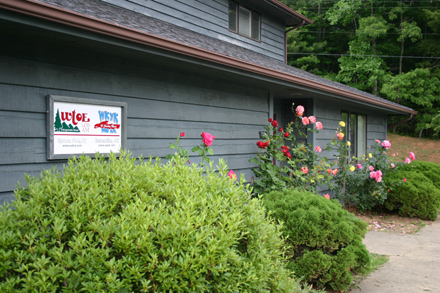 | | |
| --- | --- |
| We're proud of our beautiful roses here at the WKYK - WTOE building. The front of the building (picture above) has roses in many styles and colors. Pale pink, red, coral, yellow, and bright pink. Thanks have to go to Dennis Renfro, who along with everything else he does around here, is our "rose gardener". Close up of two of the pale pink roses is at right. | |
| | |
| --- | --- |
| JoAnn Sigmon, one of WKYK's best listeners won $100 recently when listening during the Real Country contest. | Well-known actor Andrew Prine returns to Burnsville, after many years, performing in "Our Town" at the Parkway Playhouse. |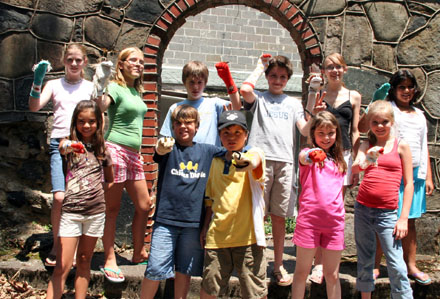 Local youth got the chance to explore the magic of theatre at the Youth Theatre Institute 2006. Pictured with puppets they made from left to right on the back row are Lydia Huskins, Sadie Cook Fender, Jordan Thomas, Nikolai Frank, Silver Frank, and Angelica Gee. On the front row from left to right are Madie Johnson, Thomas Rocha, Austen Rocha, MacKenzie Proffitt, and Raven Whitley. Not pictured is Ethan Tillotson. Youth got the opportunity to explore the magic of theatre, experienced back stage tours of the Parkway Playhouse, worked with actors, tried their hand at directing, acting, playwriting and other areas of the theatre. Parkway Playhouse Education Consultant Jo Ann Taylor led the YTI, and workshops were conducted by Bradshaw Call, Emily Stallings, and William Ritter.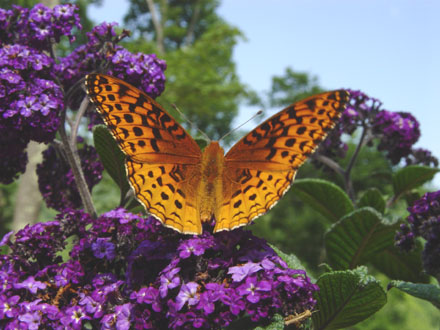 Michael Hopson captured this butterfly picture on June 21st.

| | |
| --- | --- |
| Haley Atkins with Arik Christopher (Elvis impersonator) at the Special Olympics Prom at High Pastures. | Joy Boothe and Tonda Gosnell, Healthy Yancey members, attended a panel discussion (Faith Leaders and Health Professionals Working Together to Promote Health.) |
| | |
| --- | --- |
| Phyllis Wilson took this picture of the lilies in front of her house. | |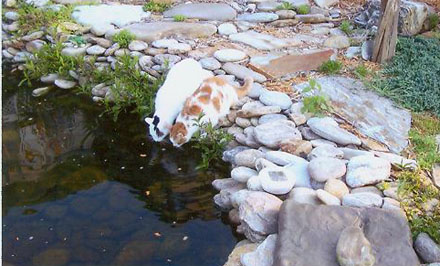 Buzz (left) and Ginger (right) wait expectantly for one of the koi fish to come swimming by.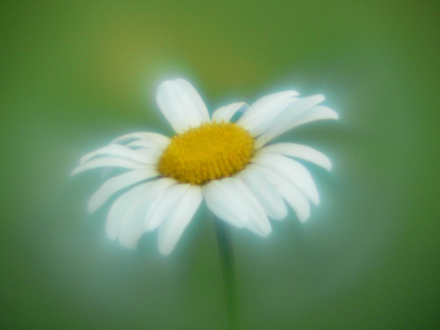 An uncommon picture of a common flower--the daisy we see around everywhere this time of year. The picture was taken by Linda Brown.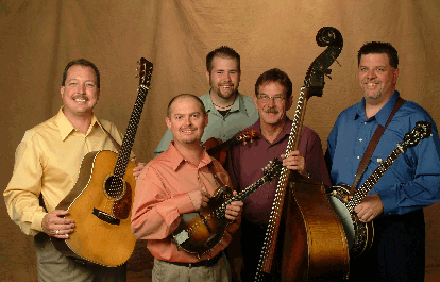 IIIrd Time Out at the Burnsville Town Center July 21st, 2006.

| | |
| --- | --- |
| Emily Stallings and Glenn Nance prepare for upcoming show "Smoke On The Mountain", which begins July 27th. | Jenny Patterson took this picture of the daylilies growing in her yard. |
| | |
| --- | --- |
| This picture of a Calla Lily was taken by Linda Brown. | Mixing up lemonade PGCDC kids Erica Mitchell, Libby Bryant, and Kaitlyn Renfro get ready to make a sale. |
| | |
| --- | --- |
| Jessica Sink and Luke Roland will be United in Holy Matrimony Saturday afternoon, July 29th at the First Baptist Church in Burnsville. | T.C. (TopCat) would have preferred continuing his nap instead of posing for this picture. |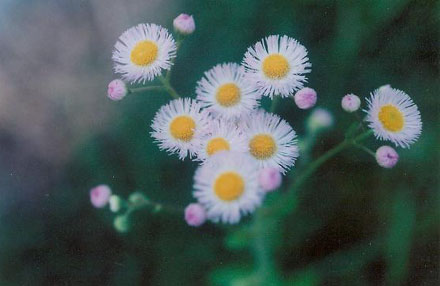 Gwendolyn Tracey took this picture of daisies.

Jessica Sink and Luke Roland were United in Holy Matrimony Saturday afternoon, July 29th at the First Baptist Church in Burnsville.



McKenzie Autrey and Karey Robinson on a 4th of July Picnic at Yancey

EMS

.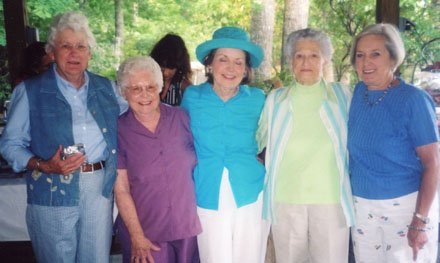 Spruce Pine Community Hospital honored its volunteers recently with a picnic at the Swiss Pine Lake Pavilion. Sylvia Mahaney, SPCH Director of Volunteer Services, (center) is pictured with volunteers who were recognized for going above and beyond the call of duty last year. Pictured left to right are: Ginnie Wearn, Lucille Cook, Mahaney, Wilma Crane and Betty Brannigan.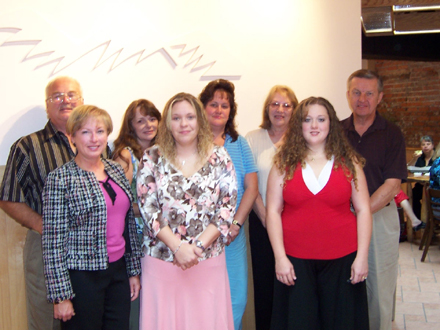 New Members Inducted
At a recent meeting of the Yancey-Mitchell Board of REALTORS, new REALTOR members of the local, state, and national associations were inducted. Pictured left to right Fred Vaccaro, Gail Vaccaro, Lori Lyon, Melisha Westall, Kelley Freeman, Ann Wykle, Sara Heitz, Ron Thompson.
| | |
| --- | --- |
| Hannah Presnell and her friend, Pressley Peterson at Hannah's pool party. | This cute little fella belongs to Tommy and Pat Mayberry. He is cute and playful and AKC Registered--and for sale. |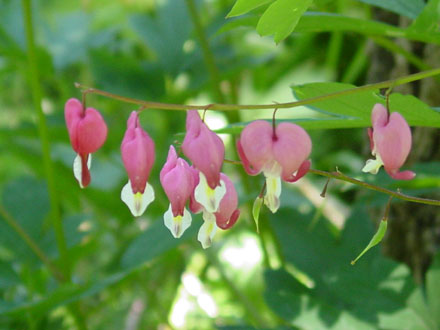 Vicky Hoilman took this picture of a bleeding heart flower.
| | |
| --- | --- |
| | These hummingbirds finally held still long enough for Floyd Miller to get this picture. |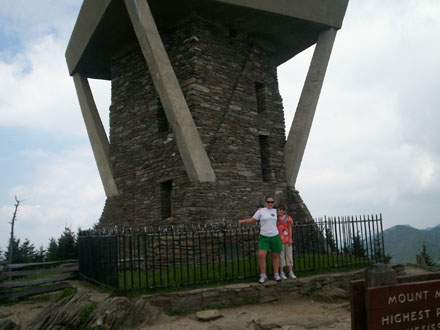 Emily and Karey Robinson enjoy one last visit to the summit of Mt. Mitchell before the construction of a new tower.
| | |
| --- | --- |
| Savannah Weatherman celebrated her 3rd birthday on July 3rd with a Disney Princess party. She is the daughter of Weldon and Julie Weatherman of Micaville. | Adison Grace Miller was born to Kim and Craig Miller on August 9th at 12:09 a.m. She weighed 8 lbs. 4 oz. |
Click here for more archived photos.



Click Here To Visit Our Sister Radio Station


This page was last updated on Tuesday, 02 September 2008 02:23 PM