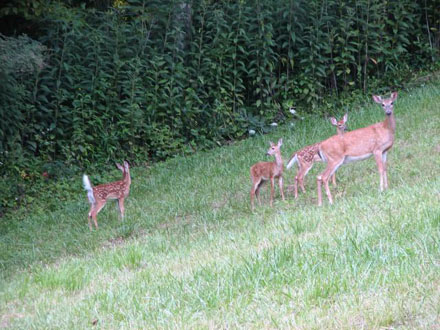 Floyd and Patricia Miller "spotted" these little spotted fellas who were out for a stroll with their mom.
| | |
| --- | --- |
| Levi digs in to enjoy his birthday cake! Levi, age 2 is the son of Jason and Amanda Jones. | Getting up close and personal with this little guy wasn't easy. G.E. Freeman took this picture on 8/12 in the Coxes Creek section of Yancey County. |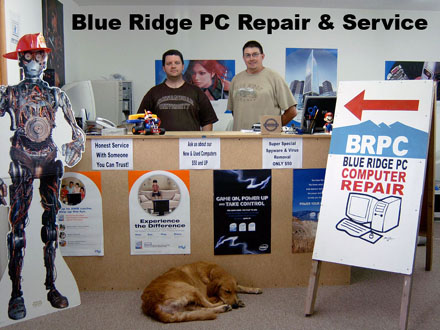 Dave Squires and Jon Scarr have recently moved Blue Ridge PC Repair and Service to the Shops at Celo. The golden retriever is named Daisy. She enjoys the day at work.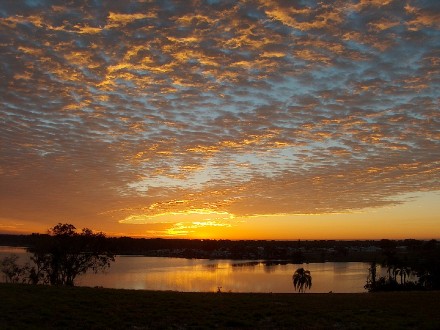 Lake Placid on Hwy 27 in Florida. Photo by Martin Plamondon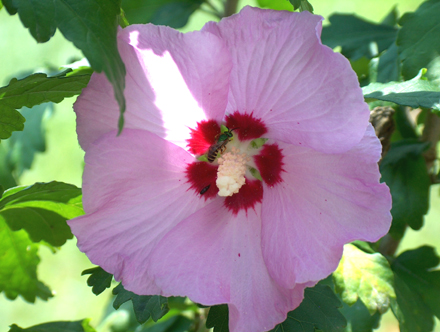 A bee in a hibiscus is a familiar site this time of year. Photo by Melissa McCurry.
| | |
| --- | --- |
| | Sophie just taking it easy. Photo by Melissa McIntyre. |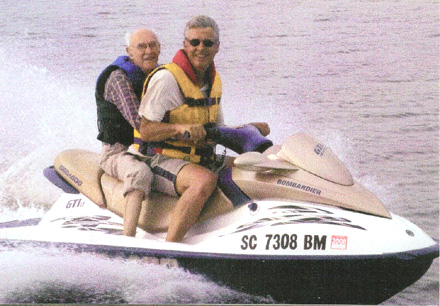 Never too old to have a little fun--Carl Mundy, at age 92 enjoying his first ride on a jet ski! His son Edward and his family were vacationing in Charleston, SC when they decided to take a spin. For a picture of Carl's wife, Virginia on the jet ski and other vacation photos we've received, click here.
| | |
| --- | --- |
| Maci Drew Fox turned 3 yrs old on August 10. She's the daughter of Mike & Candi Fox. She shares her special day with her Nana Snug and Papaw, Cathy and Darryl Griggs. It was also their wedding anniversary. Her Mammaw and Pappaw are Phillip & Polly Fox. | This is Cameron Roberts who is currently serving at Al Asad Air Base in Al Anbar Province in Iraq. We'd like to thank him for what he is doing for all of us. If you would like to drop him a note the address is: CPT, Roberts, Cameron, 630th CSSB, APO AE 09333 or email cameron.roberts@us.army.mil |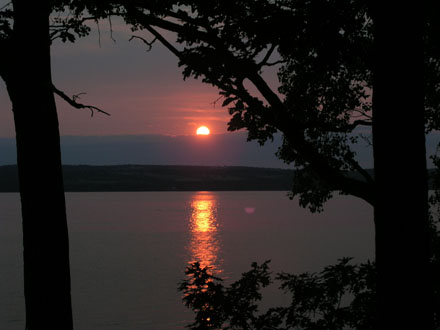 The Guthrie family from Bolens Creek enjoyed a July 8th sunset over Seneca Lake located in western New York. For a look at some more of the vacation photos we've received, click here.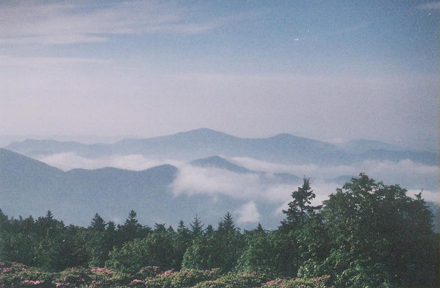 Gwendolyn Tracy took this picture of fog in the mountains.
| | |
| --- | --- |
| | Tiger Lily photo by Linda Brown. |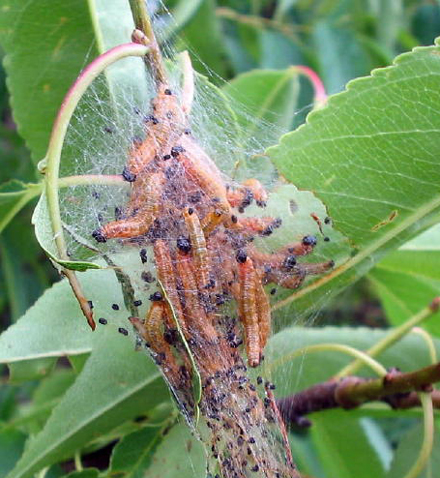 Not a pretty picture...but interesting none the less. This is a good close up of what you've been seeing everywhere in the trees. Photo by Doreen Brannan.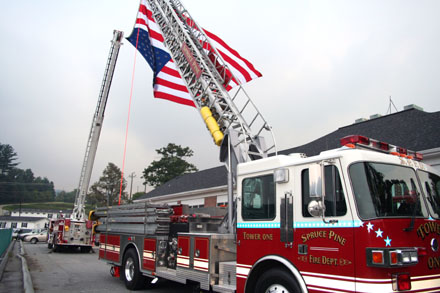 A large American flag was displayed from two ladder trucks during Mayland Community College and the Pinebridge Innís fifth year observance of the tragedy that occurred on Sept. 11, 2001.
| | |
| --- | --- |
| Purple clematis. | Brayden Pate at age 7 months. Brayden is the son of Lynn and John Pate. |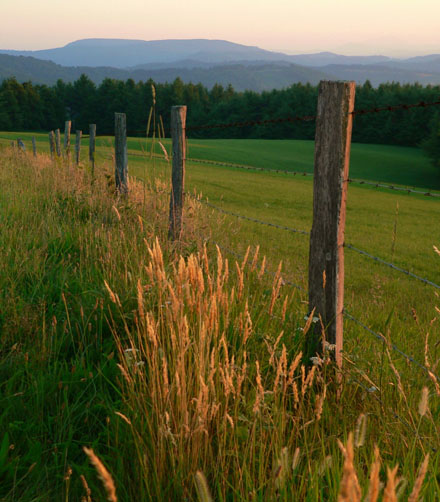 This picture, taken by Linda Brown on the Blue Ridge Parkway near Boone, won a first place ribbon at the Asheville State Fair.
| | |
| --- | --- |
| Peggy Bailey's loving companion, Happy Lady. | Melissa McCurry took this photo of a Gerber daisy. |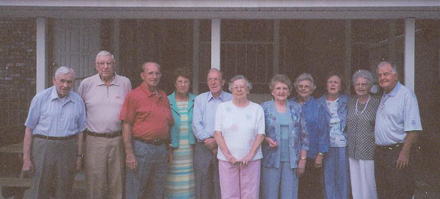 The Class of 1944 of Burnsville High School recently held their reunion.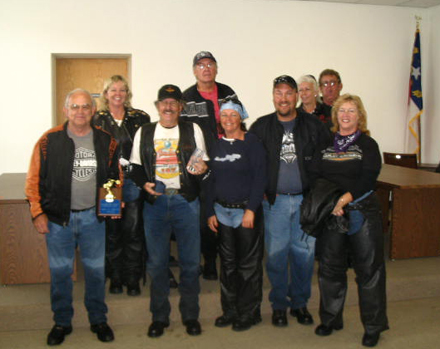 The Mt. Mitchell Bikers Club successfully completed the March of Dimes Highway Hoot on Saturday the 23rd in spite of the rain.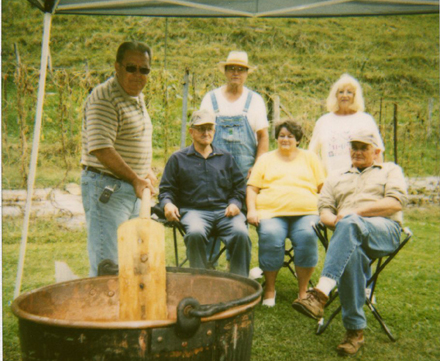 Preacher Phillip Garland making apple butter at his home, with a little "help" from his friends.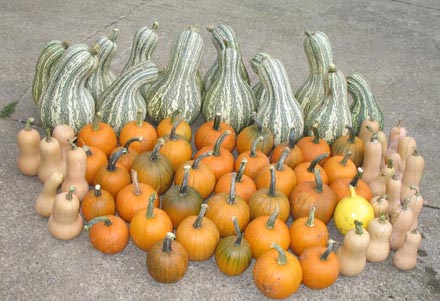 G. E. Freeman took this harvest photo of cushaws, pumpkins and butternut squash.
For more photos, click here


Click Here To Visit Our Sister Radio Station


This page was last updated on Tuesday, 23 October 2007 10:55 AM