| | |
| --- | --- |
| This is Sophie's favorite place to be this time of the year. Photo by April Truett. | Kim and Darrin Simpson welcomed their first son into the world December 7. His name is Jaxon Dade and he weighed 6 pounds and 8 ounces, and was 20 1/4 inches long. |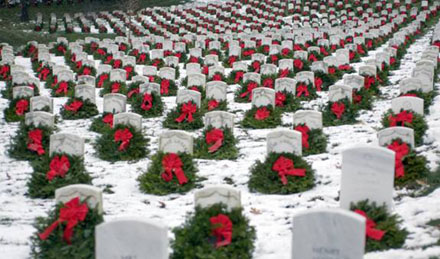 We wanted to share this picture sent to us to show some of the good things that people do. These wreaths -- some 5,000 -- are donated by the Worcester Wreath Co. of Harrington, Maine. The owner, Merrill Worcester, not only provides the wreaths, but covers the trucking expense as well. He's done this since 1992. Remember those who serve our country and their families during the holidays.
| | |
| --- | --- |
| Buzz posing for his official 2006 Christmas portrait. | Brayden Pate ready for Christmas. He is the son of John and Lynn Pate and the grandson of Jr. and Becky Pate and Al and Linda Brown. Photo by Linda Brown. |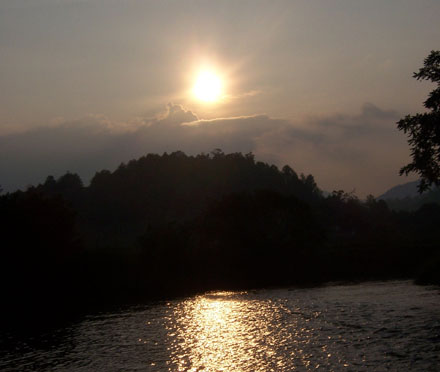 Brittany Pate took this picture on Cane River School Road.
| | |
| --- | --- |
| Dean of Maylandís Basic Skills Program Louise Hembree, pictured left presents the 2006-2007 Lighthouse Award to Basic Skills instructor Judy McAuliffe during Maylandís fall GED graduation ceremony. | Danika plays with her new Pit Bull puppy, Sgt. Tibbs |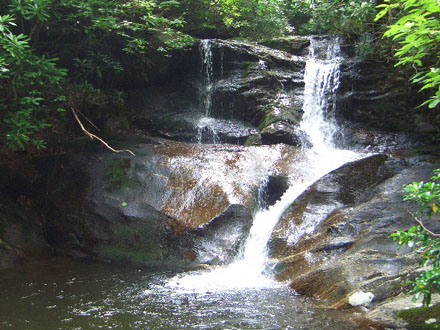 Kim Vickers took this picture back during the August of the South Toe River.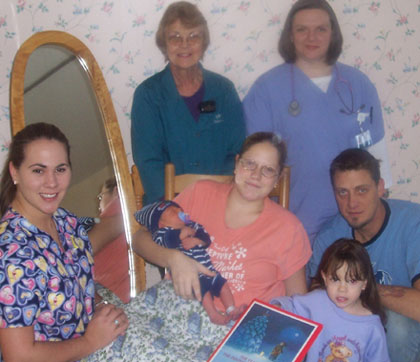 Tamara Hoyle and Jimmy McGinnis are the proud parents of Spruce Pine Community Hospital's New Year's baby, Vagan McGinnis. Vagan is surrounded by his parents and big sister Olivia, as well as Ciji Boone, CNA/OBT (left)and Gene Shautner, volunteer, and Laura Ball, RN (standing in back, left to right). He was born on January 1st at 1:43 am and weighed 7lbs and 6 oz.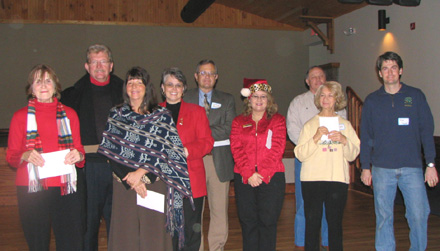 2007 Yancey Co./Burnsville Chamber of Commerce Board of Director's: left to right: Iva Nell Buckner, David Boone, Joy Boothe, Linda Hughes, Gerald Presnell, Debbie Sigmon, President, Claude Deyton, Dixie Styles, Gregg Yuziuk. Missing from picture: David Grindstaff, Jeani Banks, Michele Presnell, Marie Nicholson, Jerri Storie, and Jim Priesmeyer.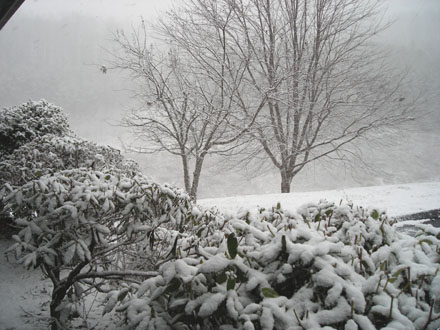 This isn't any kind of great scenic photo ( I took it out back here at the radio station) but my attempt was to show how much snow had piled up within just an hour and a half. 1/9/07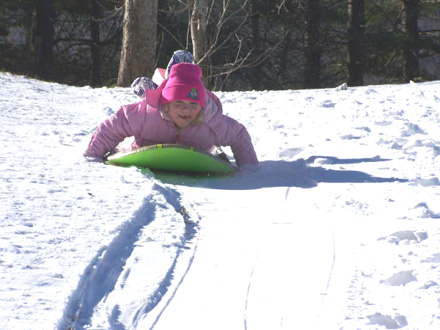 Alyssa Sparks enjoying her day out of school. Local schools were dismissed early on Tuesday due to the weather.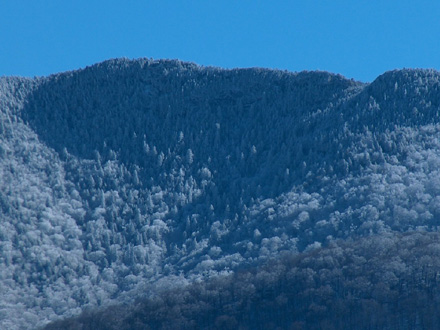 Martin Plamondon took this picture of Roan Mountain after Tuesday's snow.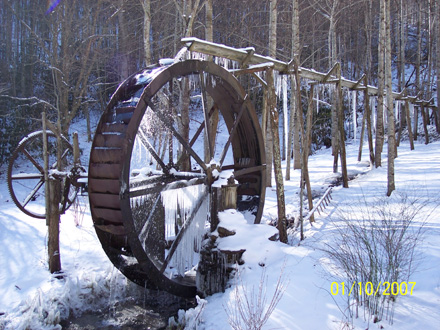 Dwight Edwards took this picture after the January 9th snow when the temperature on Lotties Creek was 14 degrees.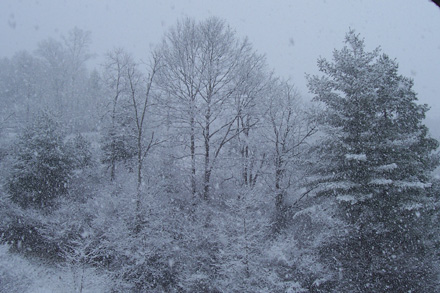 Brandy Jarrard took this picture during last week's snow.
For more photos click here

Click Here To Visit Our Sister Radio Station


This page was last updated on Tuesday, 23 October 2007 10:55 AM