Maddie enjoyed her first sled ride during last week's snow.


Sydney Charleigh McCurry was born January 8th, 2007. Proud parents are Keith and Amy McCurry of Micaville.

Grandparents are Charles and Helen McCurry, Peggy and Billy Joe Brown, Michael and Susan Hopson all of

Burnsville


Great-grandparents are Charles and Ona Hopson of Green Mountain and Gladys Tipton of Burnsville.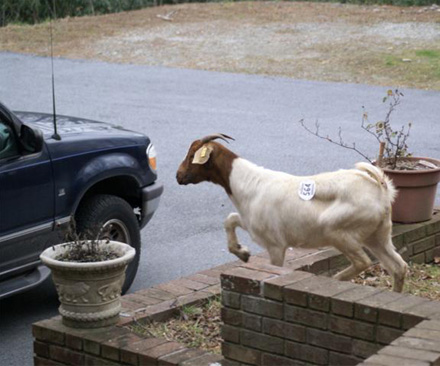 Weren't expecting to see this? Neither was Randy Ward when he stepped out of his house last week. He grabbed his camera and got a few pics of this fella, as he was passing through.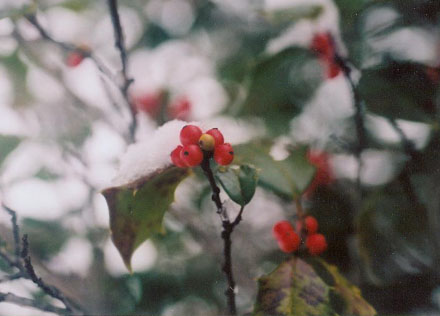 Gwendolyn Tracy took this picture of snow on the red berries.
| | |
| --- | --- |
| Brayden Lewis Pate turned 1 year old on January 10. He is a special blessing from God. His parents are Lynn and John Pate. Grandparents are Al and Linda Brown and Jr and Becky Pate. | Maycee loves to go riding with her "Daddy". |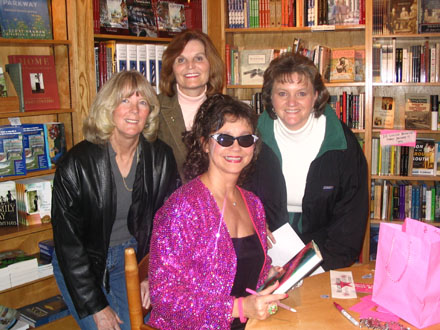 Jill Conner Browne with Cardinal Queens Sharon McIntosh and Judy Ollis and program director Kay Hensley. The original "Sweet Potato Queen" Jill Conner Browne arrived in Asheville Friday night aboard her big travel bus as part of a forty five day nationwide book tour. Rather than read from her new novel she entertained the crowd with stories of her queenly career. What she describes as her only talent - a queenly wave- has propelled her into the national spotlight. Browne's "Sweet Potato Queens" from Jackson Mississippi in cooperation with her home church, Wells United Methodist, have raised over fifty thousand dollars for the hurricane Katrina recovery effort along the gulf coast. There are currently over five thousand chapters of queens. Some of them only have fun celebrating mid life but some of them enjoy raising money for good causes. Sharon McIntosh organized the Cardinal Queens in 2005 to help raise money for the March of Dimes. Since then the queens have raised money for several causes. They are currently accepting donations for the Jason and Kathy Wheeler family who were involved in a serious car accident in the Riverside community. Sharon can be contacted at 682-2365 for more information.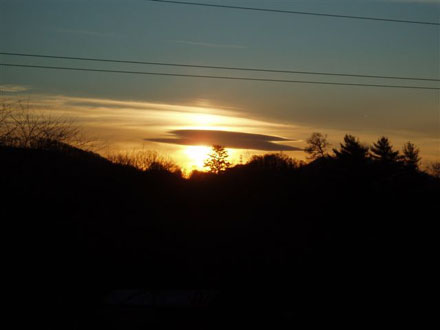 Peggy Bailey captured this sunset from West Burnsville Baptist Church on January 31st.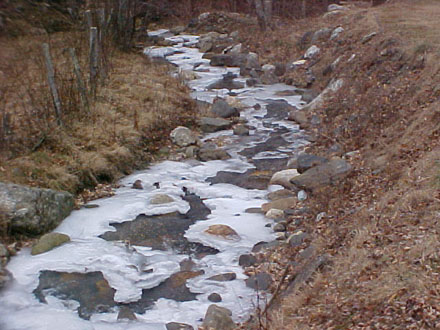 When running water ices over...it's cold! This photo was taken by Ann Ross of Cane Creek.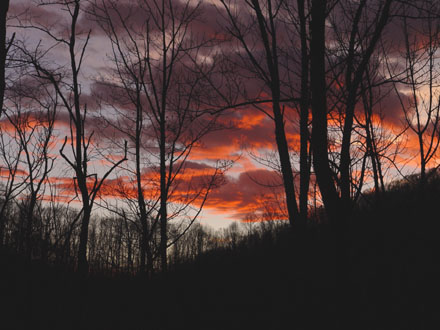 Michael Hopson took this sunset picture on February 7th on Lickskillet Road.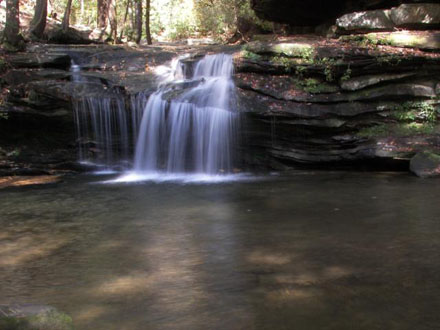 Randy Ward took this photo of a waterfall...proving he is not only a good sports photographer but a good nature photographer too!



Two year old Kylie welcomes her new sister, Keely Skye Taylor. They are the daughters of Philip & Cortney Taylor. Keely was born on Monday, 2/12/07 at Mission Hospital. She weighed 7 lbs, 6 oz and was 18-1/2 inches long. Keely and Kylie are the granddaughters of Bobby and Sandra Holcombe,

Carlton

and Glenna Taylor and Bobbie Ruth Allen.


Peppermint and her new babies,
born February 7th. Proud owner is Pam White.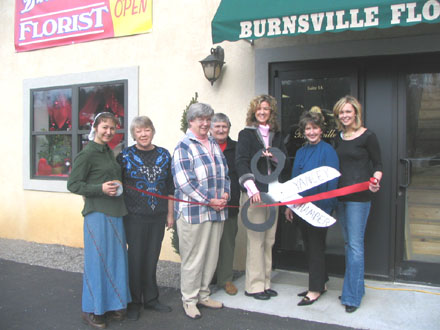 The Yancey County/Burnsville Chamber of Commerce performed their first ribbon cutting of 2007 at the new Burnsville Florist on Friday, February 2nd. Burnsville Florist is located at 208 West Boulevard, Suite A, just behind McDonalds and can also be accessed by way of Cooper Street. Owner Dorothy Wood, of Micaville, moved the business to Burnsville from Ledger, NC, and is thrilled with being closer to home and doing business in Yancey County. Stop in to see the lovely fresh flower arrangements, as well as the many beautiful silk arrangements. Hours of operation are 10am to 5:30pm Mon., Tues., Thurs., and Fri., 9am to 12pm Wed. and Sat, closed on Sunday. Call to place an order at 828-682-2229 or toll free at 888-682-2209. Pictured (above), the ribbon cutting, (below) a small portion of the new store.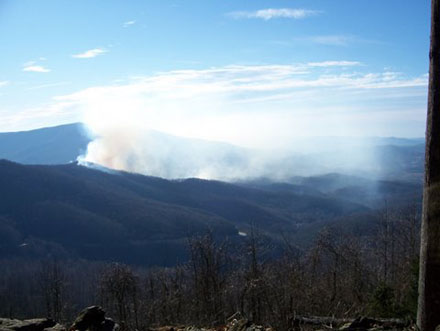 This photo was taken by Harold Self of last week's McDowell County fire. The photo was taken Friday morning, February 23rd from Swiss Village. For details on the fire go to the Local News button above.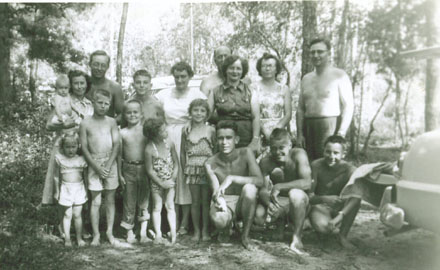 Here's an old picture taken of a family while vacationing at White Lake.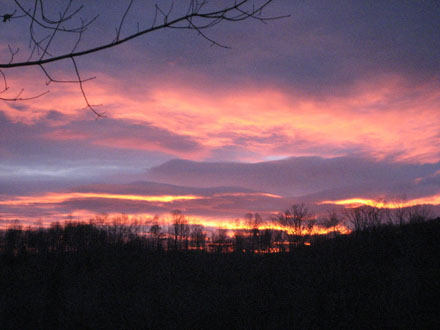 Jenny Patterson took this picture from her porch in early February.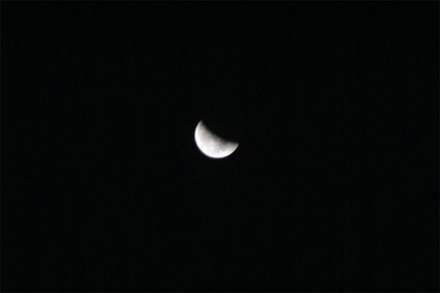 Randy Ward got this picture during part of the eclipse that happened during the full moon Saturday night, March 3rd.
| | |
| --- | --- |
| Cardinals get a bite to eat February 17th prior to a snow. Photo by Melissa McCurry. | Noah Jonathan Loren McDonald was born on Feb. 5 at 10:27 am at Palmetto Ricland Health Center, Columbia, SC. Noah's parents are Kevin & Leslie Higgins McDonald. A big sister Katie and a big brother Zack. |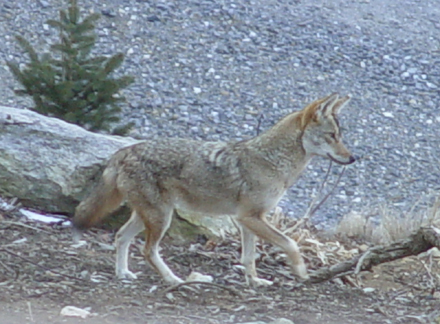 Michael Hopson got this photo of a coyote on March 5th.

Shayleigh enjoying her third birthday party.



Dr. Bill Sampson from the

Yancey

County

Humane Society in

Alaska

at the Iditarod. He is there for about three weeks checking the dogs as they come through the checkpoints.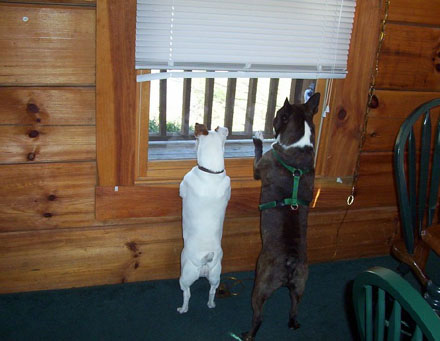 Ready to break out...or watching a squirrel....we're not sure what Sugarbear, the Jack Russell and Oreo, the Boston Terrier were thinking during this recent trip to a cabin at Pigeon Forge.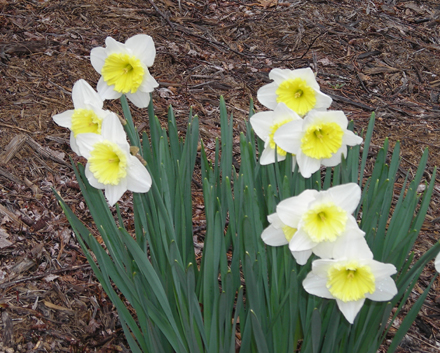 All the warmer weather has caused flowers to start blooming early. These daffodils started a few weeks ago.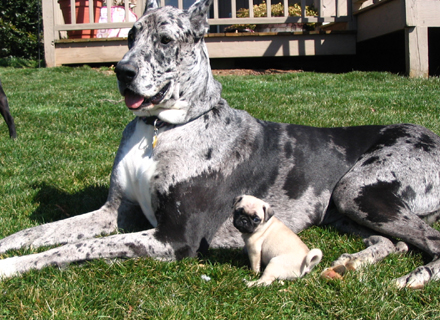 An unlikely pair...Graycee (the Great Dane) and Stella (the Pug puppy) enjoying one of the warmer weather days last week.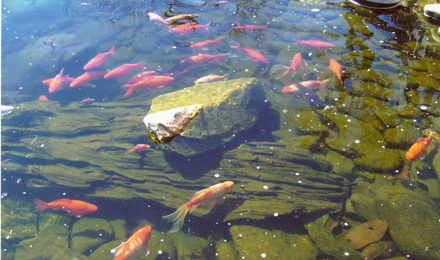 Pond full of koi fish.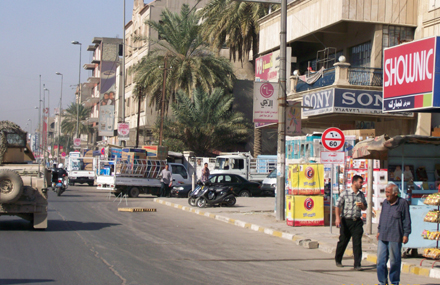 A picture of downtown Baghdad taken by Jeff Howell, who is stationed in Iraq.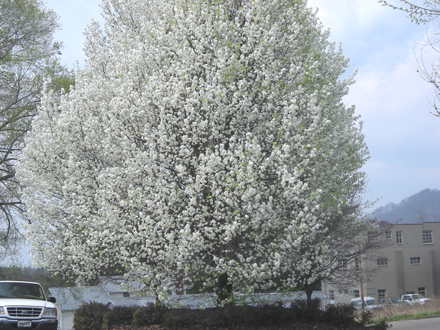 One of many pear trees blooming in the area.
For more photos click here

Click Here To Visit Our Sister Radio Station


This page was last updated on Tuesday, 23 October 2007 10:55 AM