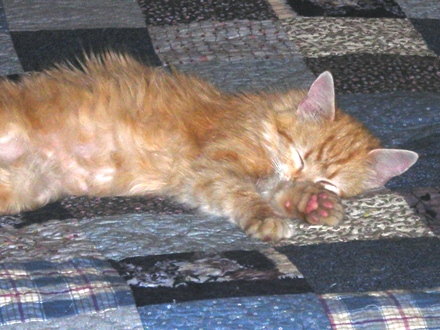 This little kitty is laid out after a day of playing.

Pattie Petty, Founder and CEO Victory Junction Gang Camp, presented the award for Outstanding Volunteer Service to Neva Renaldo. Pictured left to right are: Patti Petty, Neva Renaldo, Linda Semon.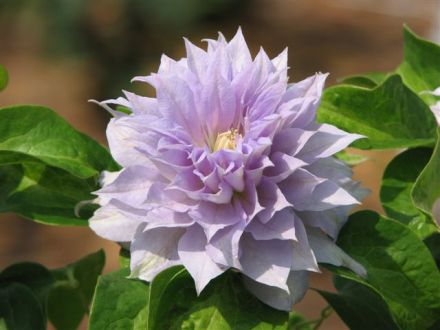 Clematis, photo taken by Melissa McCurry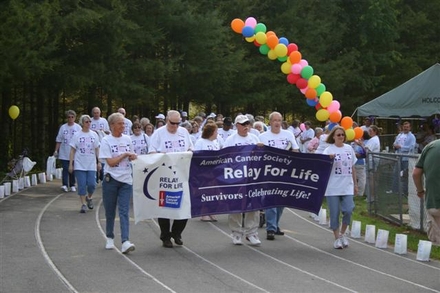 Yancey Relay for Life 2007- Click Here for Pictures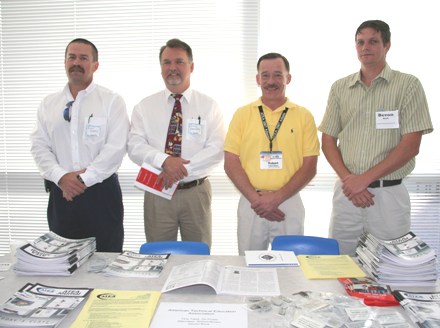 The current officers of the newly developed NC chapter of the American Technical Education Association pictured from left to right are secretary for the NC chapter of the ATEA is Maylandís Dean of Public Safety Programs Ron Davis, treasurer of the NC chapter of the ATEA, Maylandís Director of Correctional Education Greg Barksdale, vice president of the NC chapter of the ATEA is Maylandís senior instructor for HVAC-R Robert Brown, and President of the NC chapter of the ATEA is Maylandís senior instructor for Industrial Systems Technology Devon Buck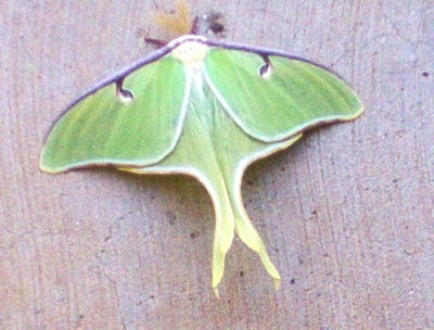 Dennis Renfro took this picture of a lunar moth when it landed here at the radio station.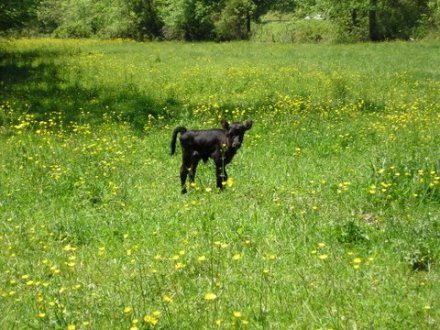 Louise Tomberlin sent this picture of a cute little calf.
| | |
| --- | --- |
| Happy Father's Day and much love to Dennis Ayers from daughters Jennifer and Ashley | This large ceramic vessel made by Matt Kelleher, is part of the new exhibition at Penland Gallery. The exhibit features eight of the resident artists with work in clay, glass, jewelry, furniture and mixed media. For more information call 765-6211. |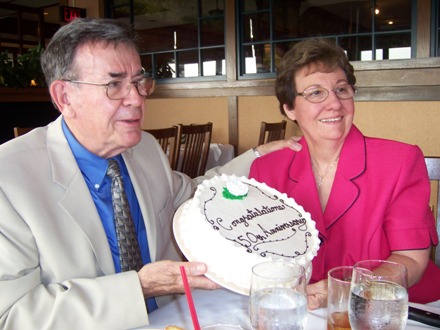 J. Ardell and Remelle Sink celebrated their 50th wedding anniversary with their family this past weekend. They enjoyed an evening of dinner and dancing at the Grove Park Inn in Asheville.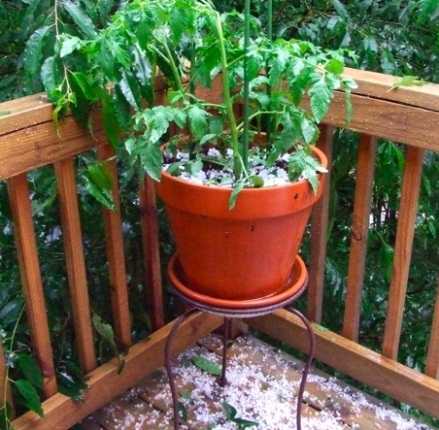 Friday's surprise storm produced hail, such as on this deck and in this tomato plant, in some areas of the county.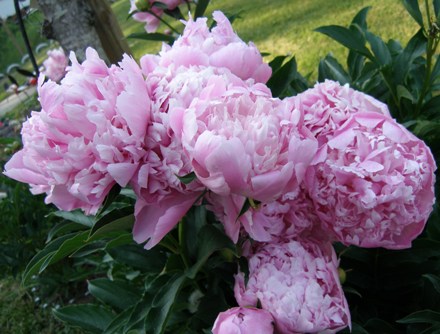 Rosa Woody took this picture of some of the flowers in her flower garden.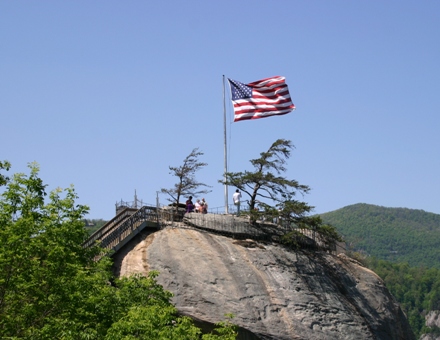 Flag atop Chimney Rock.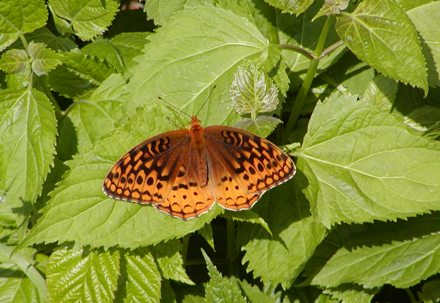 This butterfly was captured recently in this photo at Roan Mountain.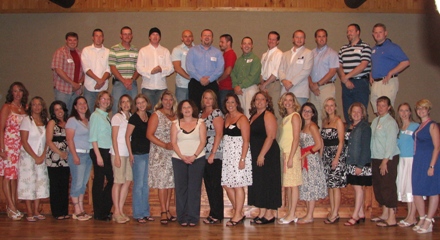 The 1997 graduating class of Mountain Heritage High School held their 10 year reunion at the Burnsville Town Center on June 16th. A special thank you to Heather McCurry for organizing the event.

| | |
| --- | --- |
| Star delivered her new little ones on July 2nd. | Pictured is recent Mayland Community College GED graduate Caroline Wagner, who is now working at Altec. |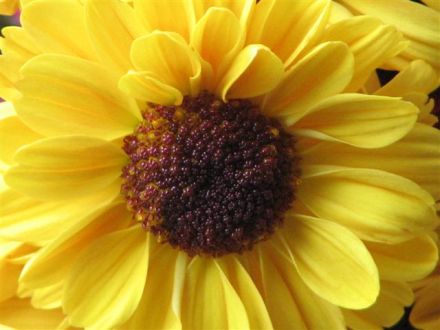 This closeup was taken by Melissa McCurry.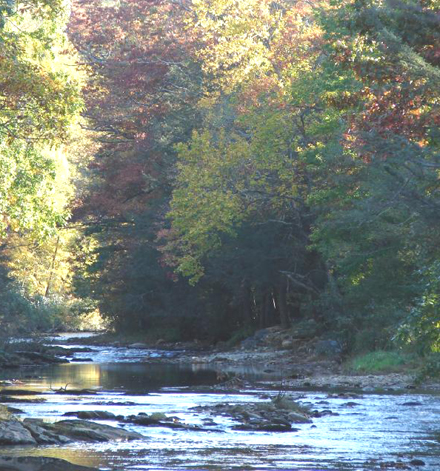 This picture of the South Toe River was taken in October of last year by Kenny Burleson of Spruce Pine.
For more photos click here

Click Here To Visit Our Sister Radio Station


This page was last updated on Tuesday, 23 October 2007 10:55 AM