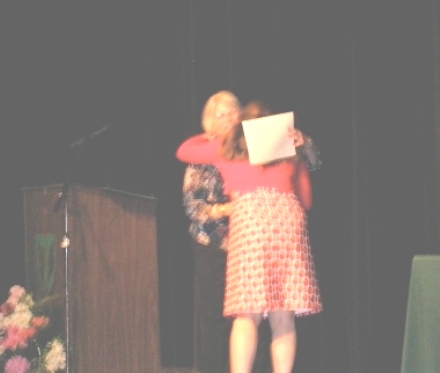 Doris Lunsford with Lunsford Realty presented the Yancey Mitchell Board of Realtors scholarship award to Mountain Heritage High School graduate Carrie Hope Leigh Hughes.
| | |
| --- | --- |
| Aayden William Honeycutt, son of Will & Brittney Honeycutt of Burnsville, NC was born March 29,2009. | Campbell Law School student and Mountain Heritage graduate Andy Howell, fellow Campbell Law School student Blair Bacisin and Dancing With the Stars Champion and country music star Julianne Hough celebrate the end of the law school academic year last Saturday night in Raleigh, North Carolina. |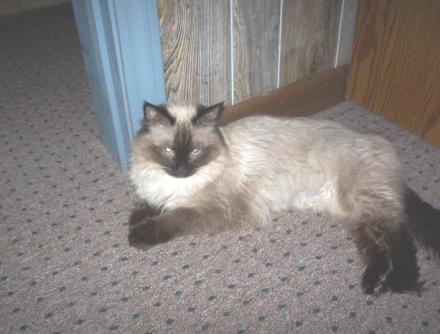 Lily stretches out to take a break from her mouse catching duties.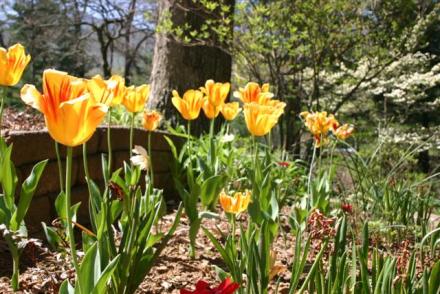 A common sight this time of year....a row of gorgeous yellow and orange stripe tulips.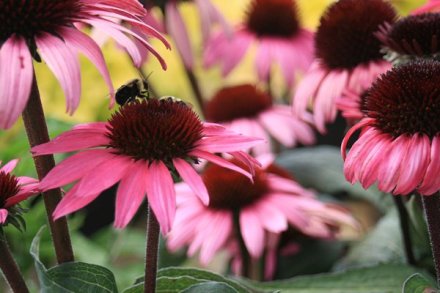 Look close to see the bumblebee on the flower. Photo taken by Toni Marie Jobin.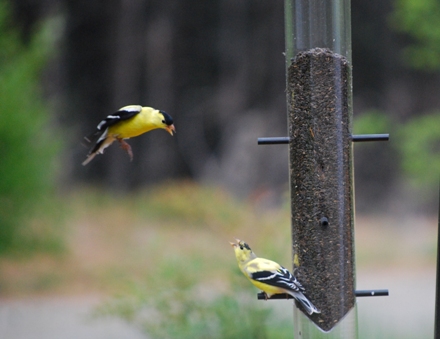 Amanda K. Silvers took this picture of two finches arguing over their breakfast.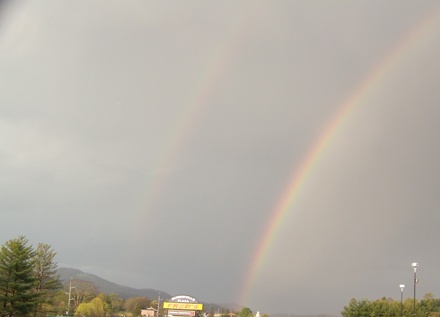 Jeannie Proffitt took this picture last Friday after severe storms passed through the area.

Isn't this adorable? Annette Bigelow sent this picture called "Talkin' to Elmo".


Garrett Carroll age 3 of Raleigh killed his second Turkey this year. It weighed almost 23 pounds , 11" beard and 1 1/4 " spurs.
Garret is the great nephew of Robert and Tammy Thomas of Burnsville.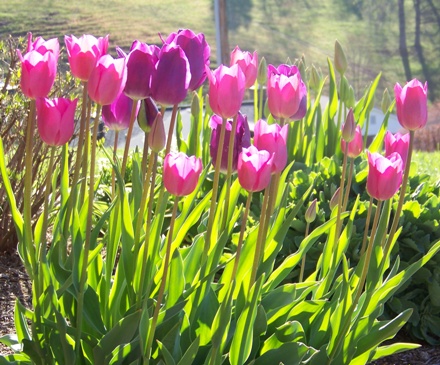 Beautiful tulips. Photo by Jeanne Proffitt.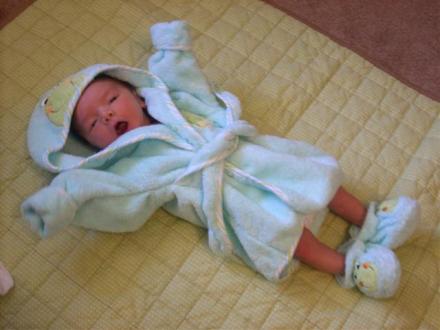 Happy Birthday May 1st to Mama Jess! Myles Carter Roland arrived April 13th (shown here after bath time). His parents are Luke and Jessica Roland.

Tammy Loftis took this photo early Wednesday morning on Seven Mile Ridge. About a half inch of snow covered the ground.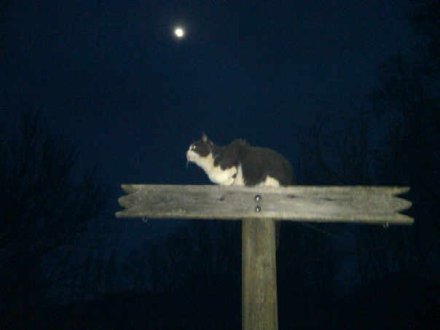 Dobby on patrol under the full moon. Photo by Jennifer Isaacs.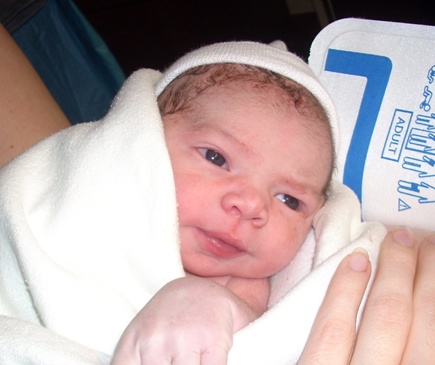 Bouncing Baby Boy, Myles Carter Roland, Son of Luke and Jessica Sink Roland. Born Monday April 13th at 8:46pm. 7 lbs 3 oz.


Joey checks out the snow first thing Tuesday morning.
For More Photos, click here



Click Here To Visit Our Sister Radio Station


This page was last updated on Wednesday, 02 March 2011 01:36 PM