| | |
| --- | --- |
| Melissa Mathis and Thomas Bates were united in marriage on September 5, 2009 at High Pastures Christian Retreat. | Sweet little Rose, born on September 18th. The first great-granddaughter of Diana O'Shields. |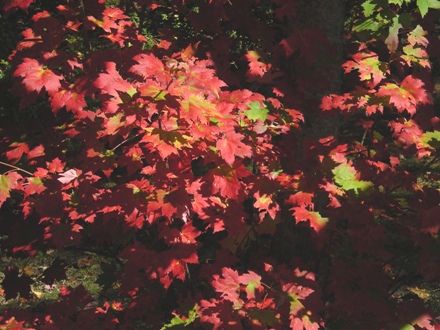 First glimpse of fall color....
| | |
| --- | --- |
| When the weather started to get cold this tiny 3 pound Shmalte-Poo, Tink, couldn't stop shaking. In this picture she debuts her new coat. Tink can usually be seen each day at "I Thought About You", the children's store in the pink building on West Main Street in Burnsville. | St. Thomas Episcopal Rector Vance Mann and soon-to-be-blessed Louis the Bassett Hound. during the Blessing of the Animals. |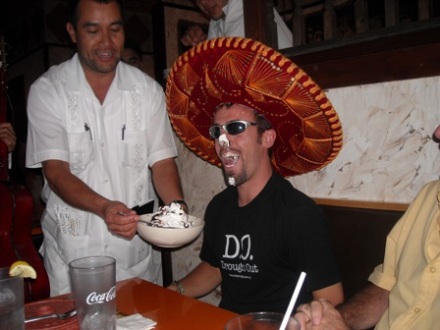 East Yancey Middle School teacher, Jeremy Sink, celebrates his 28th birthday with family, friends and a little ice cream.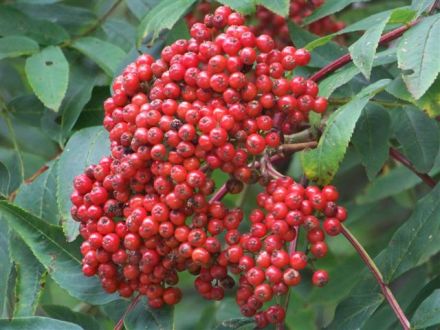 Tammy Loftis took this picture of mountain ash back on August 30th on Mount Mitchell.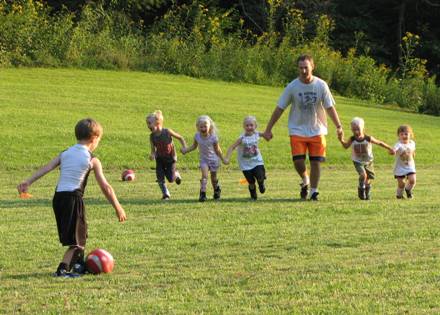 This is one of the U6 teams in Yancey County practicing for their soccer season by playing a game called "Blob." Photo by Britt Kaufmann.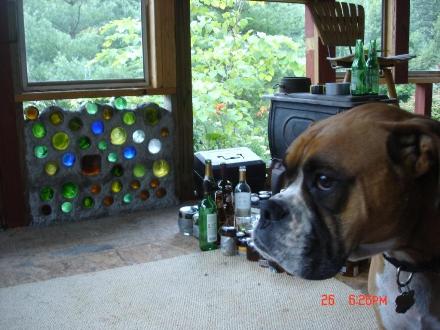 Otis Hopson sitting on his porch in Green Mountain. Behind him is the construction of a sun room made from recycled glass. Photo by Kim Hopson.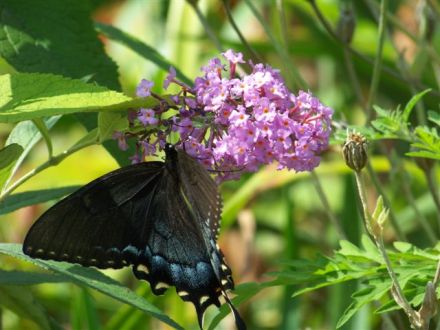 What a beautiful picture! Once again the photographer is Tammy Loftis.
| | |
| --- | --- |
| Rich Przybylowicz serving the ice cream at "In the Garden" in Burnsville at a recent birthday party for Treis (picture at right). | Treis celebrates his 12th birthday with cake and ice cream and a party. |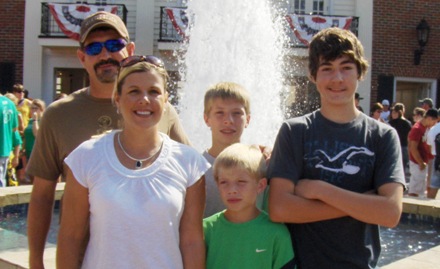 A recent trip to Carowinds. Photo by Dawn Marie Tipton.



Tammy Loftis took this photo back on June 9th after one of the many June rainstorms.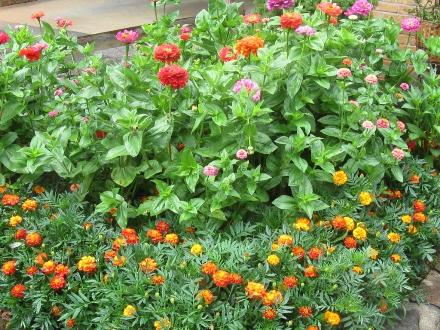 Beautiful flower garden of Marigolds and Zinnias grown by Shirley Pittman.
| | |
| --- | --- |
| This is what they call triplets in the world of squash. They were "born" in Randy Proffitt's garden. | Jocelyn enjoying a day at the beach right after her 2nd birthday. Photo by Chris Hughes. |




Burnsville class of 1957 met Saturday July 11th for their 52nd class reunion.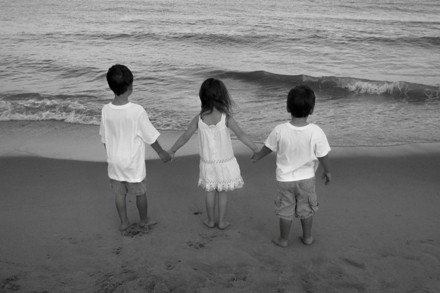 Tara Diaz took this picture of her sons and her niece at the beach last month.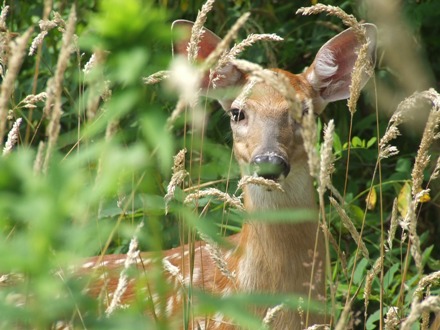 Kim Garland was recently able to capture this picture of a fawn, look at those pretty little spots on its back.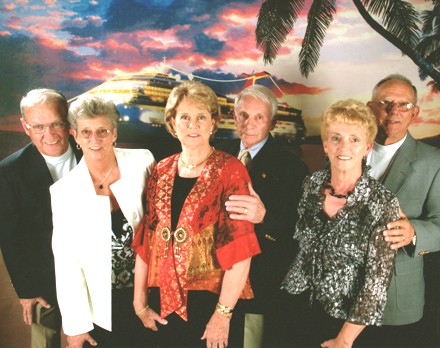 The three Harris sisters and husbands during a cruise back in February on the Carnival Fun Ship Majesty. L to R, Dale and Clara Hilemon, Sue and Marvin Holland and Louise and Doug Davis. They enjoyed seeing Mexico, Belize and Bahamas. To see a beautiful photo of a coral beach near the lighthouse in Cozumel, Mexico, taken by Marvin, see below.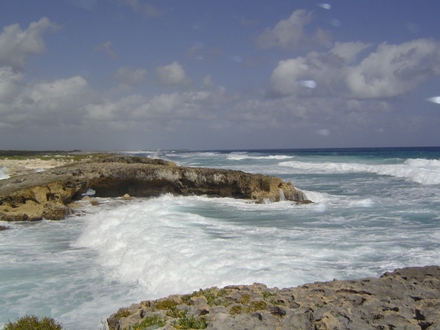 Peedee and Darla Jobin enjoying the sunny weather we've been having by laying out on the deck. Peedee is the picture on the left and the right one is Darla. Photos by Toni Marie Jobin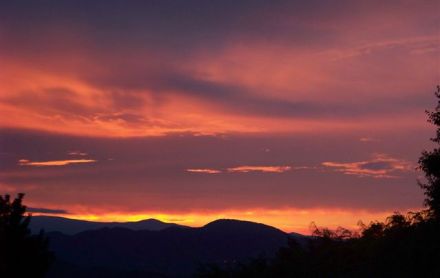 Tammy Loftis took this picture of the sunset from her deck on Seven Mile Ridge back on June 10th.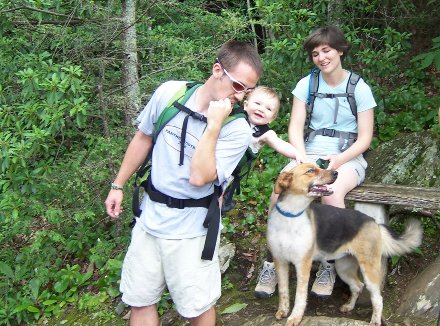 Jeremy and Donna Sink on a hike with their son David and dog, Nadia.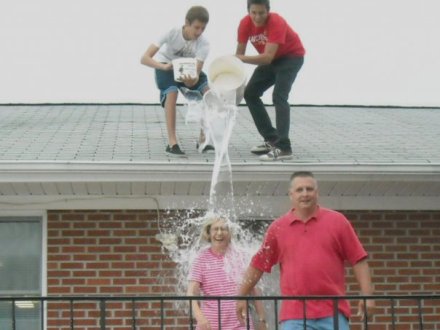 Judy McCurry celebrated her 70th birthday on Wednesday, June 17. At West Burnsville's Vacation Bible School on Tuesday night some of her friends helped her get a head start. All her family and friends wish her a very happy birthday! Photo by Mary Beth Moore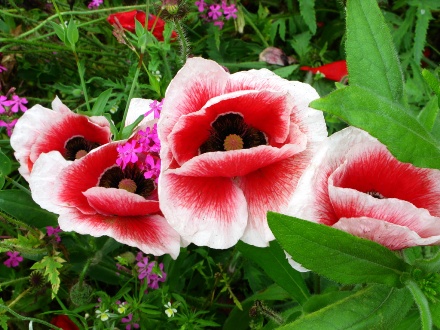 A small section of one of the most beautiful displays of wildflowers in Yancey County. It's off the Pensacola Road on Henry's Lane and is not more than seven minutes from the Texaco station south to Henry's Lane, which is on the left side. Photo by Neil Harris.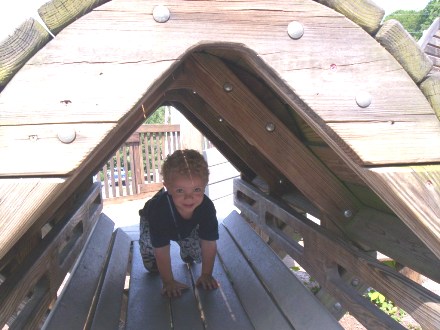 Jaxon Dade Simpson enjoys playgroup at Kid Mountain!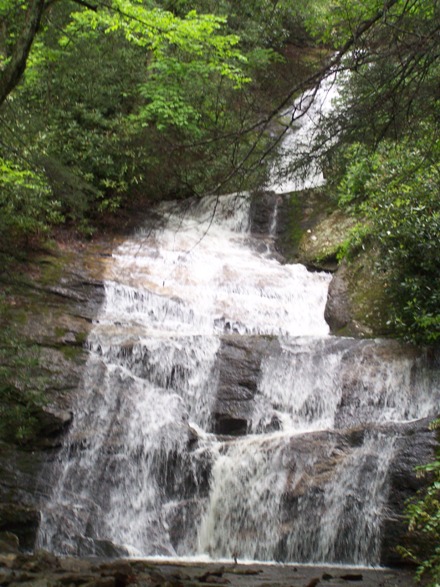 This photo of Set Rock Falls was taken by Sebreena Ponder, a sixth grader from East Yancey Middle School, while on a school field trip a few weeks ago.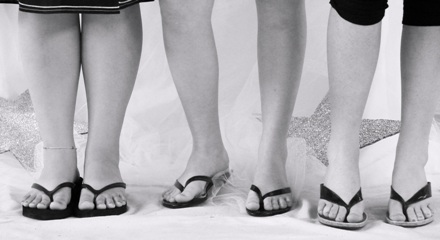 With summer time here soon its time to drag out the ole Flippie Flops. This picture was taken by Stephanie Ponder at Bald Creek 5th grade graduation on June 4,2009. Feet from (L) to (R) are Brittany Elam, Megan Austin, Isabella Blalock. These girls are ready for summer break from head to toes.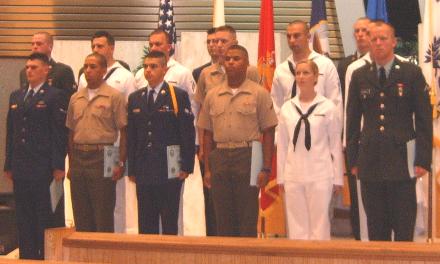 A1C Coty Pitman graduated with honors, Friday, May 8, 2009 from Joint Intelligence Operations School, Corry NAS, Pensacola, FL. The golden rope signifies his accomplishments and selection as 2nd in Command of the AF student flights. In addition, he was recognized for completing 112 hours of volunteer work with the local community. A1C Coty Pitman is pictured in front row, 3rd from left. After completing a secondary school at Ft Huachuca, AZ, A1C Pitman will be stationed at Elmendorf AFB, Anchorage, Alaska. A1C Pitman is the son of Teresa Pitman, grandson of Ralph and Opal Blevins, and brother of Ashley Pitman all of Burnsville, son of Greg Pitman and grandson of Juanita Cook of Morganton. Coty is a 2008 graduate of Mountain Heritage High School.

This beautiful sunset was taken from Seven Mile Ridge, after a storm last Thursday evening by Tammy Loftis.
For More Photos, click here



Click Here To Visit Our Sister Radio Station


This page was last updated on Wednesday, 02 March 2011 01:57 PM