First two photos by Linda Brown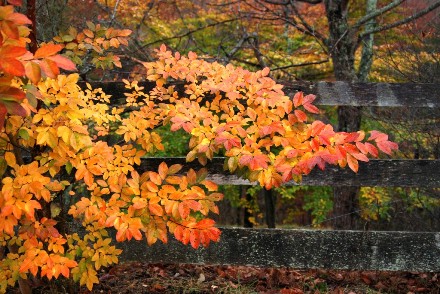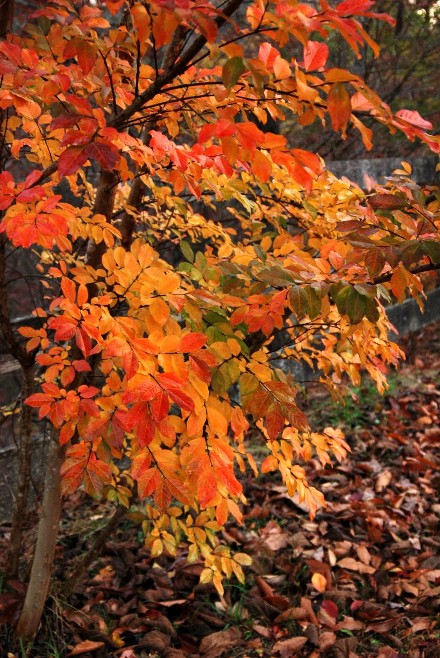 Next five photos by Toni Jobin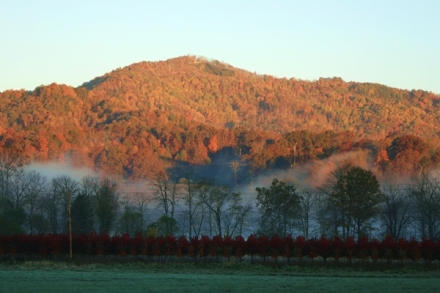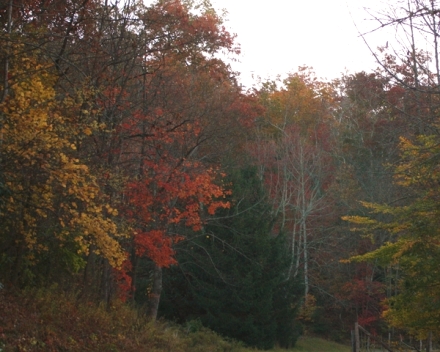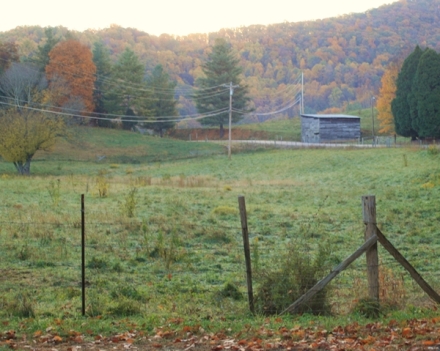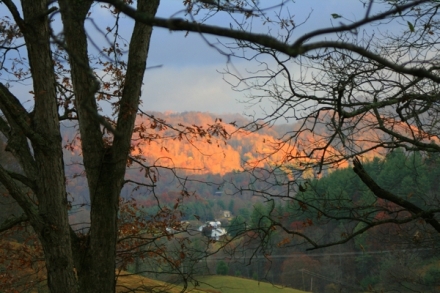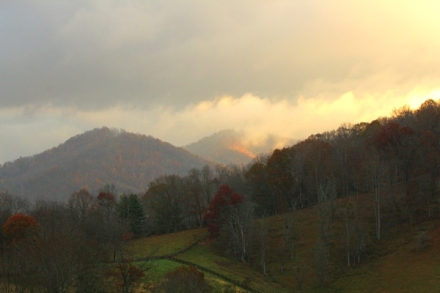 Photo by Vivian Stevens on Foothills Parkway.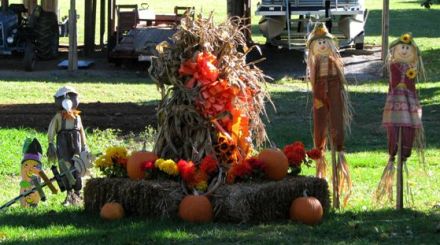 Photo by Gwen Macpherson in South Toe area.

| | |
| --- | --- |
| Alivia Faith Burleson is turning one on November 22, 2010. She is the daughter of Andy and Sandra Burleson of Bakersville. She is the granddaughter of Fonda and Doug Thomas of Burnsville,and Phyllis and Homer Burleson of Bakersville. Alivia would like to thank everyone for her gifts on her big day! | |

I couldn't resist, this is my little 3 month old granddaughter, Olivia. Isn't she a doll!

Peggy Bailey sent us this picture of her cat, Miss Priss, enjoying laying on the mantel.

We welcome your photos! send to holly@wkyk.com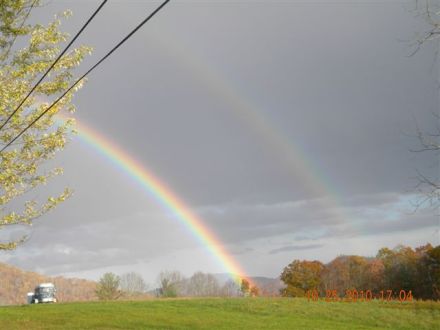 This picture of a beautiful double rainbow was taken on Monday, 10/25/10 on Gurley Rd in the Arbuckle Community.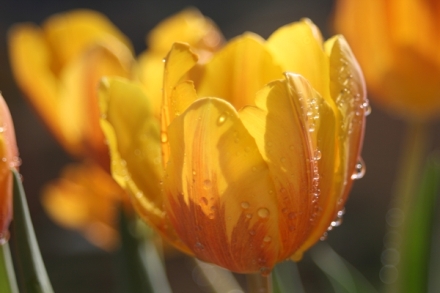 Toni Jobin found these beautiful yellow-orange tulips that we've decided to call "Halloween tulips".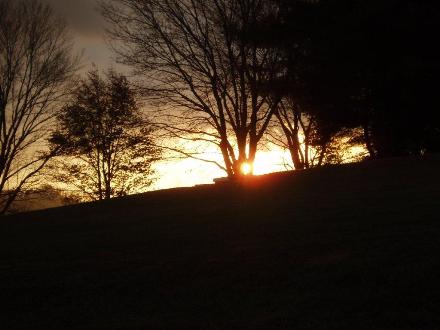 Peggy Bailey took this sunset photo on November 4th.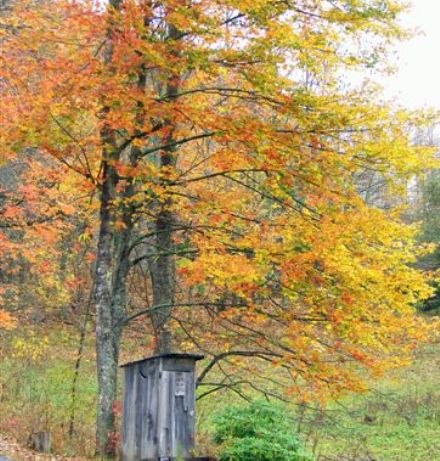 Tammy Loftis got this photo of a pretty fall scene about two weeks ago at Chestnut Mountain.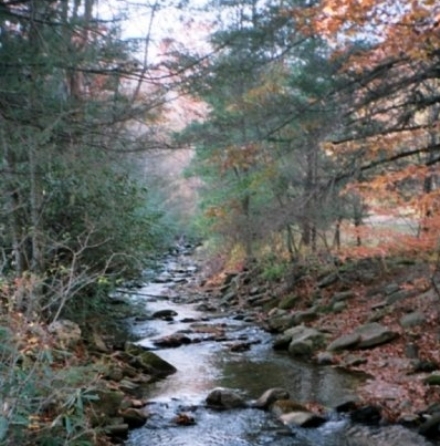 Final days of fall on Colbert's Creek in the South Toe area. Photo by Kimberly Wise.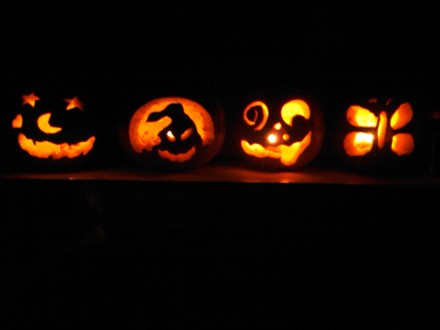 Beautiful display of carved pumpkins.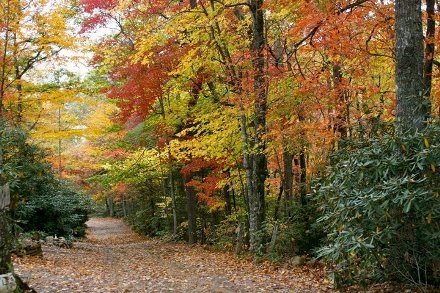 This picture was taken by George Bogue, on staff photographer at Clear Creek Ranch. This is the driveway leading to the lodge at Clear Creek Ranch.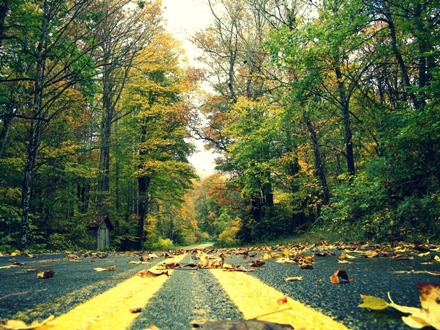 Jennifer Fender took this picture in the Bald Mountain area.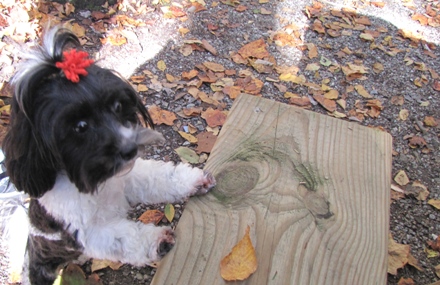 Opal discovers there are leaves all over the ground too!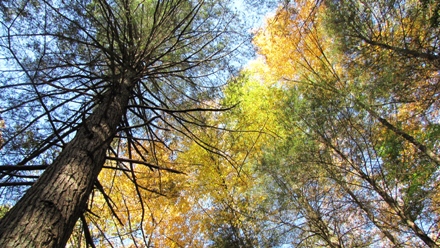 Here's a unique view of the changing trees. Look up! Photo by Tina Sink.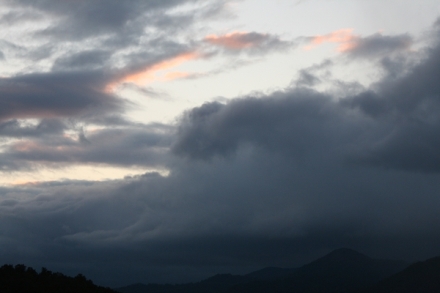 Toni Jobin took this picture of a storm moving into Burnsville back on October 4th.
| | |
| --- | --- |
| Pfc Gainey S. Timothy Of Old Fort NC, who graduated Honor 3rd Platoon India Company Blt 3072 on Sept 24th 2010. He Is The Son Of Nolen And Leeann Gainey Of Old Fort and brother of Savannah Yelton. | Traditional musician and guitarist David Shelton has won the 2010 Bascom Lamar Lunsford Award. The award was presented on October 2 at the Evening Concert of the Bascom Lamar Lunsford Festival on the campus of Mars Hill College. For more click here. |
| | |
| --- | --- |
| Blaze Bigelow, too sleepy to say Goodbye to her daddy, Brandon, who is on his second deployment over there. God Bless our Troops! | Belle on alert! She is a Beagle/Rat Terrier mix pup. She belongs to Bo Daniels of Newdale. |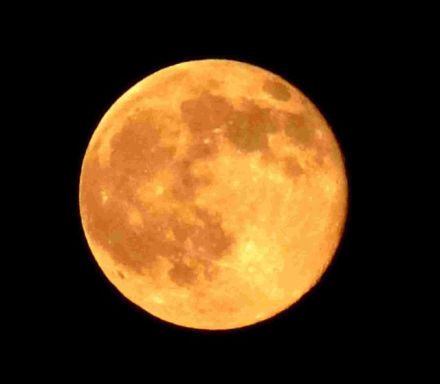 Harvest moon, taken week of September 20th. Photo by A.G. Holtsclaw.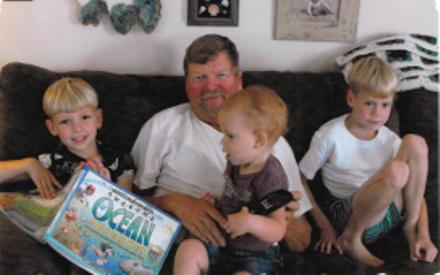 Wonder what Dr. Forrest McCall has been doing since his retirement? Rumor is that he is enjoying spending time with his grandchildren, Andrew and Connor Thompson and Emma Feldman. Looks like this photo confirms it.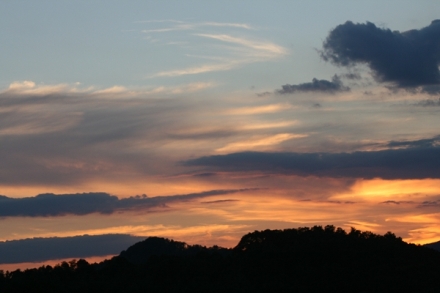 This beautiful photo of a sunset from Phipps Creek was taken by Toni Jobin. See a photo by Toni of Cane River Church at sunrise by clicking here.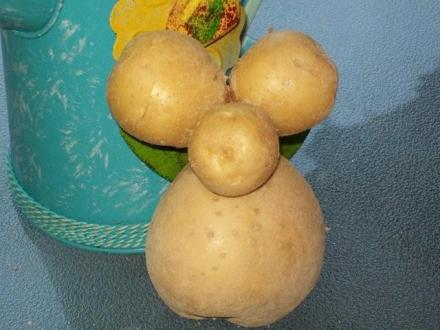 Arthur McKinney of Blue Branch Road, Burnsville, while digging his potatoes found this one which he calls his "Potato Mouse".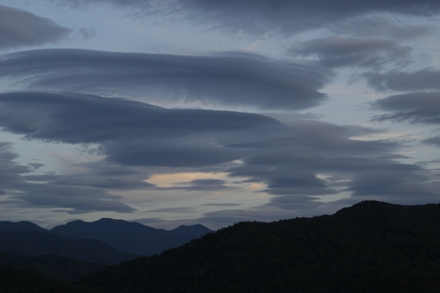 Calvin Campbell took this picture on 9/13 of strange clouds over Burnsville.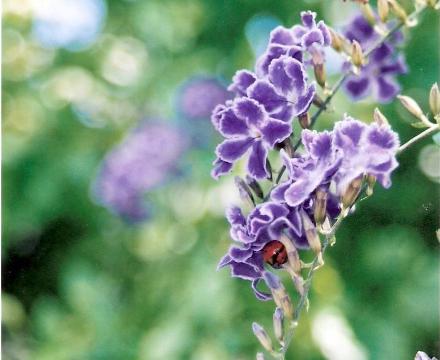 Toni Jobin sent us this picture of a little lady bug enjoying the nectar of a Purple Sapphire Tree.
| | |
| --- | --- |
| Ever noticed how a cat will inevitably crawl into a bowl, a box or even a flower pot that is too small for them? Let's hope there wasn't a plant in there.... | |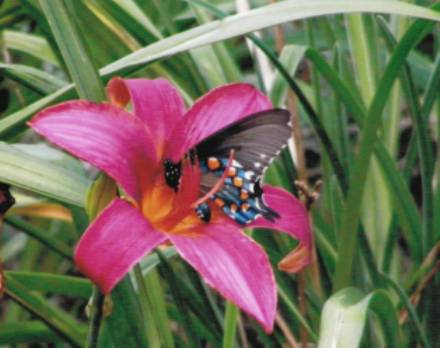 Gwen Tracey took this photo of a butterfly on a day lily.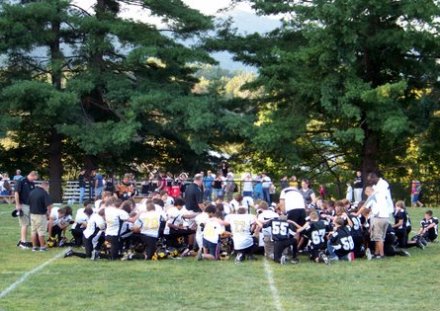 Tammy Loftis took this picture at the East Yancey/Avery game on August 31st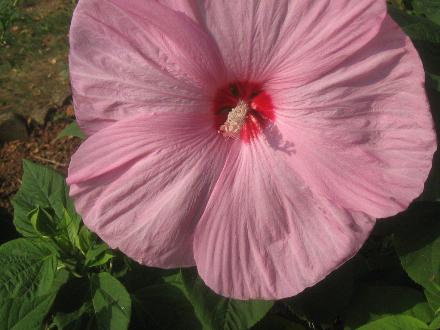 "Pink Beauty" hibiscus in Shirley Pittman's flower garden.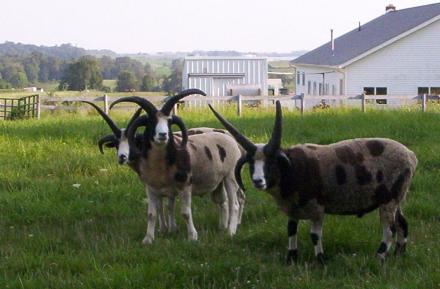 This picture of Jacob sheep was sent to us by one of our viewers on a recent trip to Ohio.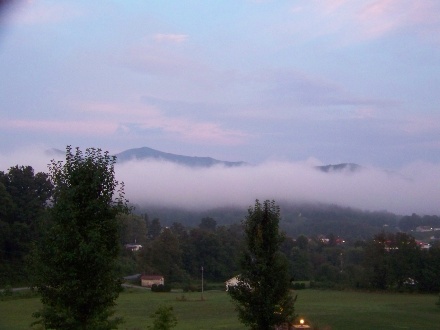 Jeanne Proffitt took this picture recently after a storm that moved through the Burnsville area.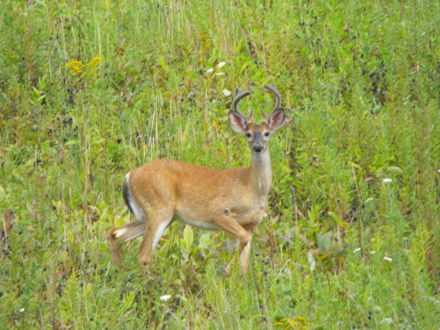 David Stalnaker was sitting at the kitchen table when this guy appeared at his home on Seven Mile Ridge.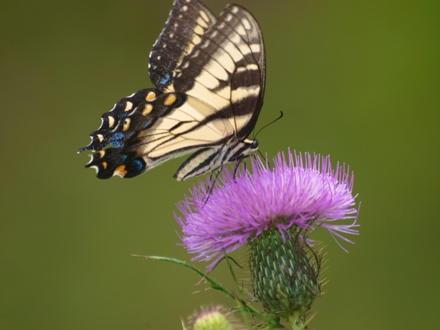 Jeremy Atkins took this outstanding photo.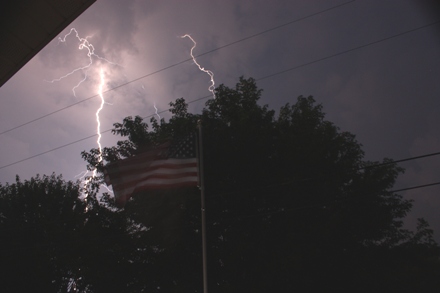 We received this photo from the thunderstorm on Monday.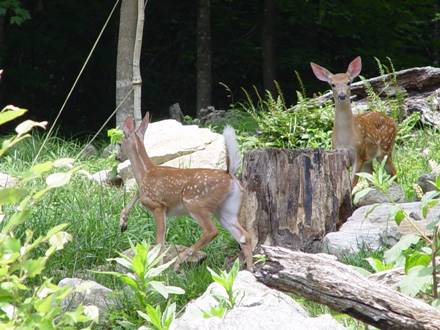 Michael Hopson caught these two out for a romp.
| | |
| --- | --- |
| | Olivia Wynter Hennessee was born on August 3, 2010. She weighed 7 lbs 4.5 oz and was 20 inches long. She is the daughter of Tressa and Shannon Hennessee. Her proud grandparents are Steve and Holly Hall of Burnsville, Susan Goldsmith of Maryland, Lynn Hennessee and the late Phil Hennessee of Morganton. Isn't she a doll!! |
Little "Hot Rod" lived up to his name when he decided to take a nap on the mantel...and rather appropriately chose to sleep right over the sign...

Camden Ryder Pate was born on March 23, 2010 to Lynn and John Pate, both of Burnsville. He has a 4 1/2 yr old big brother, Brayden Lewis Pate. His grandparents are Al and Linda Brown and Jr. and Becky Pate. Isn't he adorable?


Derick Levi Shuford 7 months old. Mommy's little Michelin Man! Thanks to Phil's Tire for the use of the tire.

We welcome your photos! send to holly@wkyk.com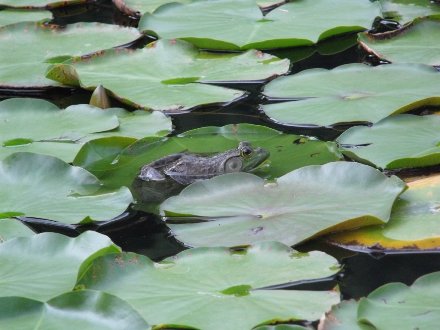 You have to look close to see this little guy. Photo by Tammy Atkins.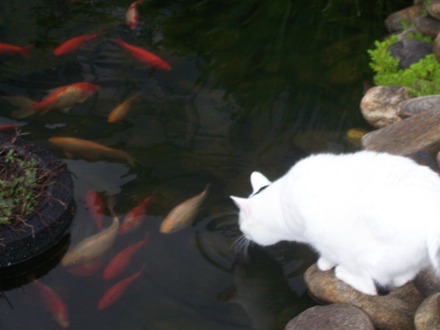 Yum, fresh fish!...all the fish are safe, Buzz was just surveying the prospects....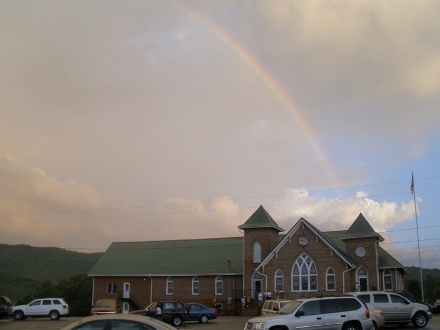 Liberty Hill Baptist Church held their Vacation Bible School this past week, and after a brief rain on Monday night (June 21), this beautiful rainbow appeared and arched over the church. Photo by Franklin Cox.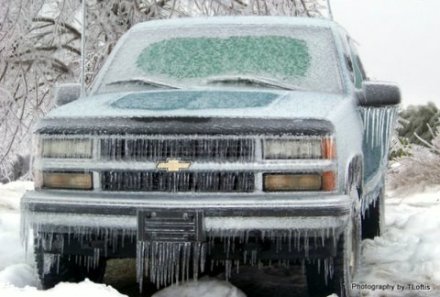 Tammy Loftis sent us this little reminder of Christmas Day 2009...this is suppose to make the hot & humid weather we're having a little more bearable.....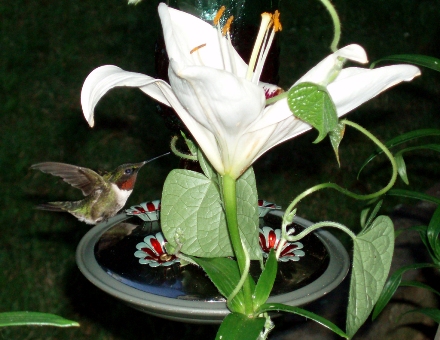 Linda Ledford took this picture of a humming bird at her daughter-in-laws feeder.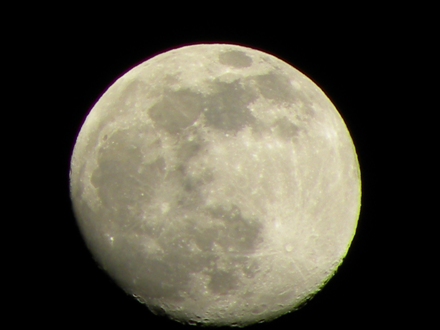 Bill Stevens took this picture of the moon from his home in South Toe.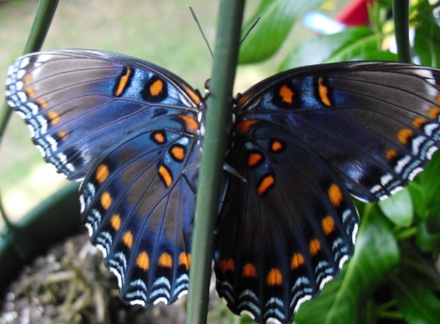 This butterfly hatched right on Crystal Good's porch and she was able to snap this photo. What beautiful colors.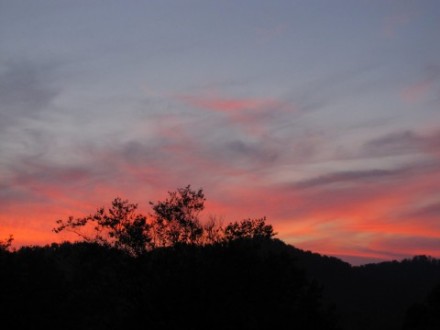 Candi Fox took this picture from Old Mine Fork Road.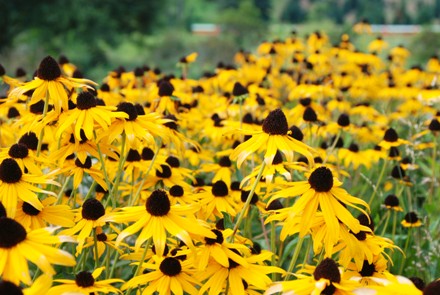 Beautiful photo of a field of black eyed susans. Photo by Linda Brown.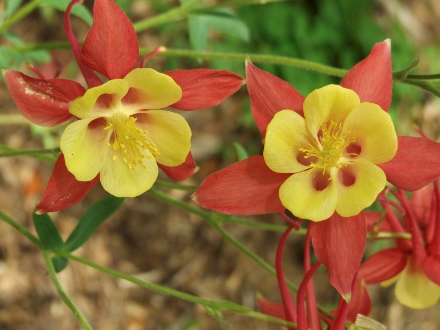 Beautiful Columbine. Photo by Walter Baker.
| | |
| --- | --- |
| Both this photo and the one to the right show the beautiful flowers at the home of Ron and Mary Penley in Micaville. | We welcome your photos! send to holly@wkyk.com |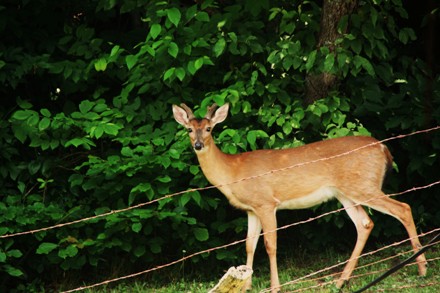 Joshua Huskins got this photo of an "unexpected visitor."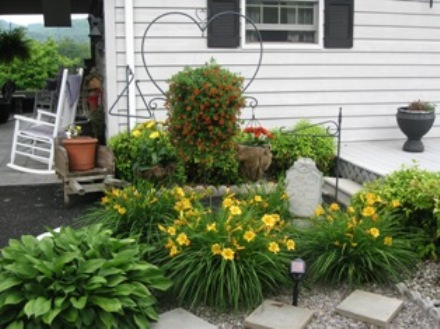 Rev Denny Wilson sent us this picture of part of "God's coloring book", that He prints for us every day.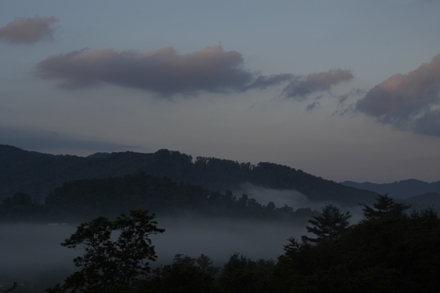 Early Morning Over Black Mountains from Burnsville on June 15th. Photo by Calvin Campbell.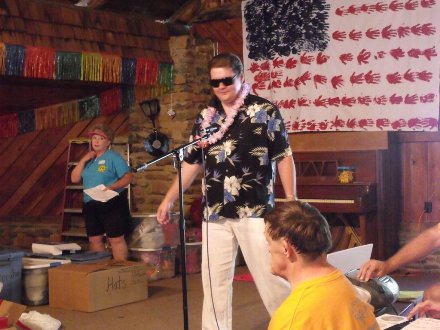 Jeremy Atkins dropped in as Elvis at Camp Funshine June21st. They celebrated Elvis' 75th birthday by having Elvis Day on the first day of camp. He gave out scarves and leis and danced with the people who were there. He also made pictures and gave autographs. Photo by Tammy Atkins.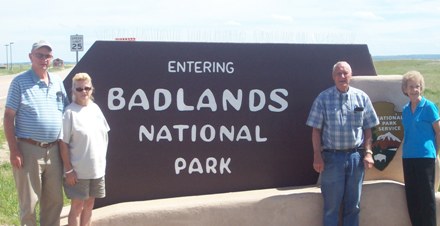 The Fox and Canipe family traveled out west recently. They visited The Badlands, Yellowstone National Park, Beartooth Mt., Mt Rushmore and more. To see a photo of Badlands click here.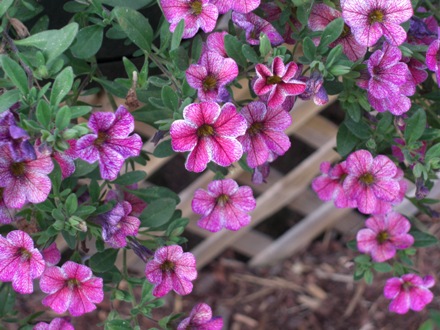 Taken by Victoria Fender in the Prices Creek Area.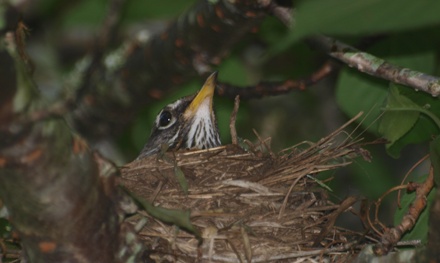 Jeremy Atkins was able to get this photo of "Mama Robin".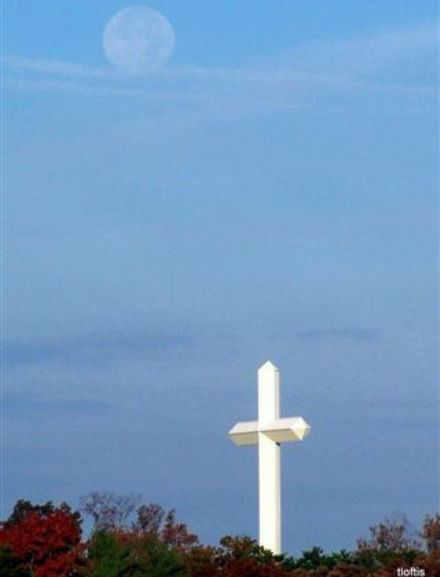 Tammy Loftis took this picture in Pigeon Forge.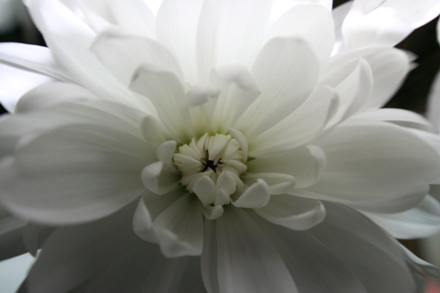 Nicole Miller of Green Mountain took this photo on 5/17/10.

Miss Alivia Faith Burleson at 6 months. She is the daughter of Andy and Sandra Burleson.


Beautiful-colored Clematis. Photo by Walter Baker.

We welcome your photos! send to holly@wkyk.com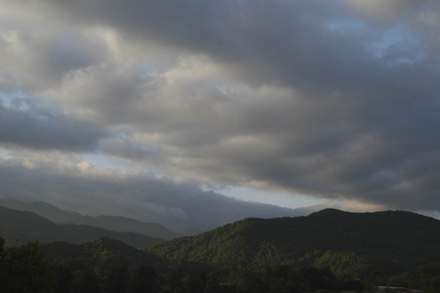 Early dawn over the Black Mountains. Calvin Campbell of Burnsville, took this picture on 5/19.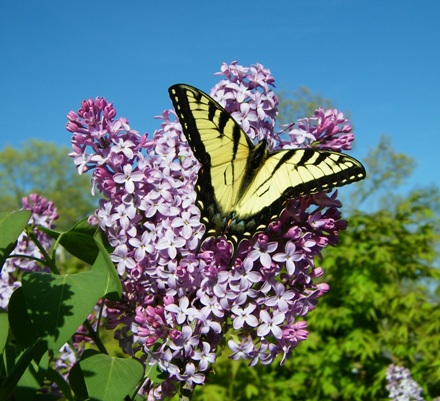 Beautiful butterfly taken by Marie Biddix.

This is a big rhododendron bush is in Yancey County but they are in bloom all around. The Rhododendron Festival is coming up the third week of June in Bakersville. For more click here.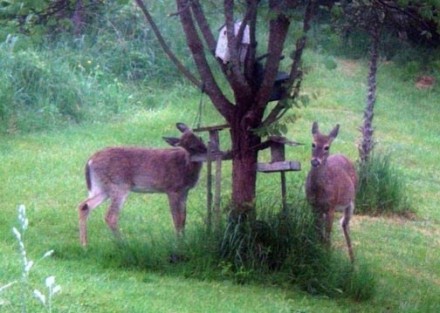 Annette Bigelow captured these two having a little snack.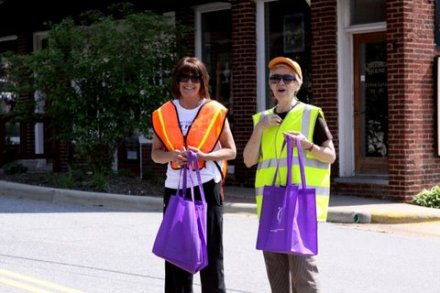 County employees were out on the streets of Burnsville Saturday, May 15th seeking donations as a part of the current fundraising efforts for Yancey County Relay for Life. For more about this year's Relay see other purple headlines on this page.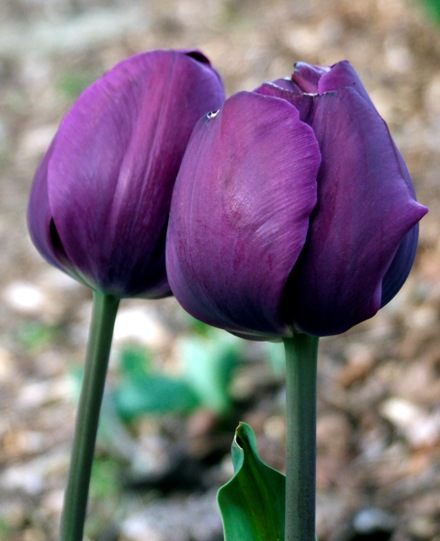 This photo of beautiful purple tulips was taken by Walter Baker in Burnsville back in April.
| | |
| --- | --- |
| Myles Carter Roland celebrating his birthday. He turned one year old on April 13th. He is the son of Luke and Jessica Roland. | Deanna Bell with Mitchell Banks before going to Mitchell High School prom. Photo was taken by Doreen Brannan at Mtn. Air Country Club. |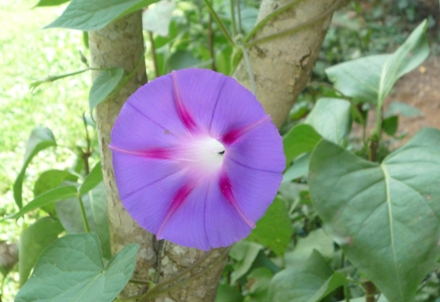 Celia Wilson sent us this photo of a morning glory.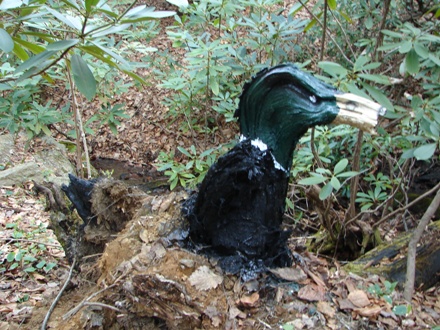 We were sent this picture of a tree stump at High Pastures Christian Retreat that an "unidentified artist" recognized and painted to look like a duck! Pretty good likeness!.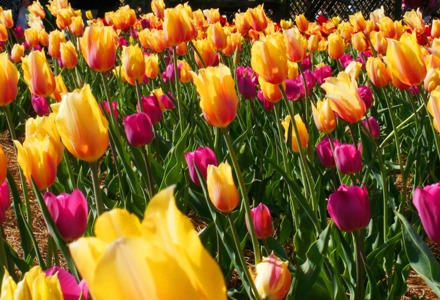 Gorgeous. Shanna Donnahoo Winters took this photo last weekend at the Biltmore House.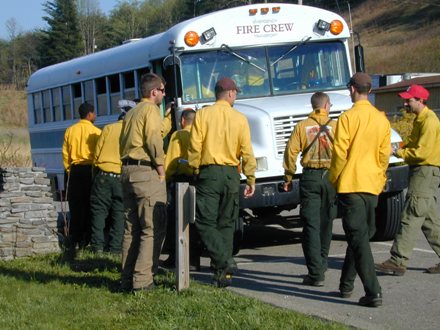 These are USFS fire fighters at the Forest Service in Burnsville on their way to fire on the Unaka Mountains on Saturday, April 17th. Photo by Calvin Campbell.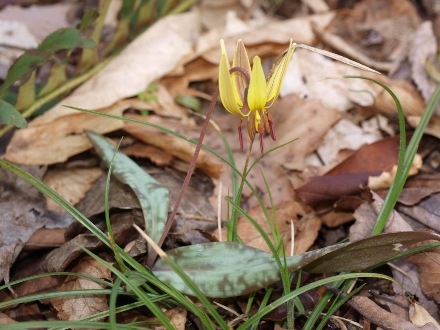 Jeremy Atkins took this photo of "Lamb's Tongue".

For More Photos, click here



Click Here To Visit Our Sister Radio Station


This page was last updated on Wednesday, 02 March 2011 01:57 PM