Advertisements

Photo Archive 36
| | |
| --- | --- |
| Ashley Cook McIntosh and Kenneth McIntosh were united in marriage on October 15 2011.We would like to thank all our family and friends for making our day so special. | |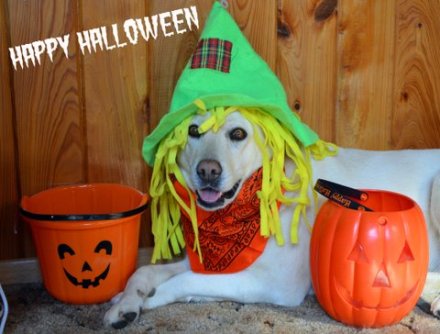 Cotton is ready for Halloween! Photo by Tammy Loftis.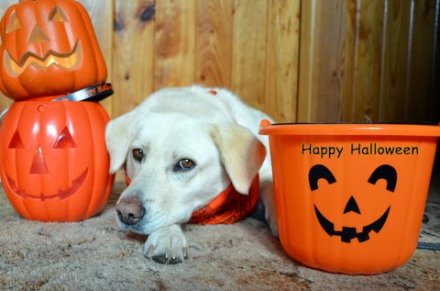 Tammy Loftis took this photo of her lab, Cotton waiting for Halloween. (reminder, don't let your dog have chocolate!)
Two hearts joined in love, united forever with joy and happiness, Ashley Nicole Ayers and Kevin David Honeycutt were married in a private ceremony on Sunday, October 16, 2011.

The bride is the daughter of Dennis and Jannell Ayers, and the sister of Jennifer Gortney.The groom is the son of Stanley and Debbie Honeycutt, and the brother of Brandy Honeycutt.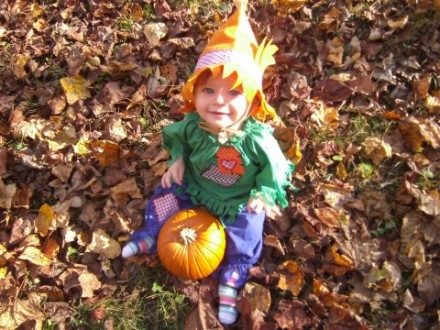 This is Delilah Jade Krogh. She is 10 months old, dressed as a scarecrow for her first Halloween! Her parents are Adrian and Rebecca Krogh of Spruce Pine.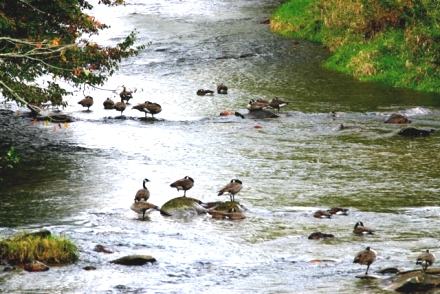 David Grindstaff took this picture a couple weeks ago down on Cane River.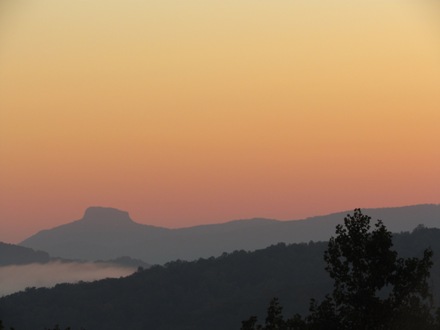 Toni Crowder sent us this beautiful picture, "one of God's masterpieces!".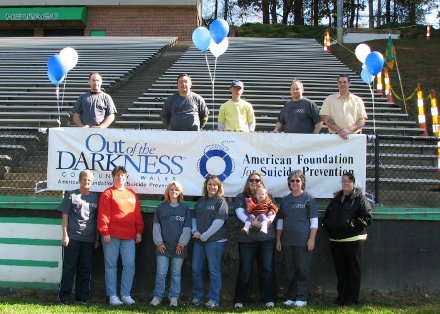 On Saturday, October 22, 2011, Jodie Rhymer and twelve other people went to Mtn. Heritage High School to participate in the three-mile Out of the Darkness Community Walk to benefit the American Foundation for Suicide Prevention. For pictures of the balloon release click here.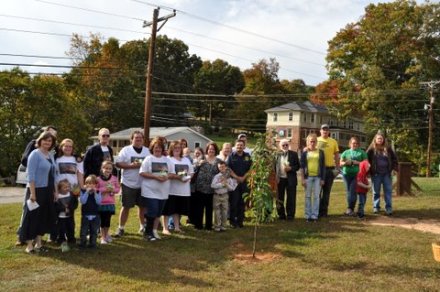 | | |
| --- | --- |
| Photos from the Infant Loss Awareness Ceremony on Oct. 9th, 2011 at the Yancey Co. Library. Photos by Kathy Garland. | |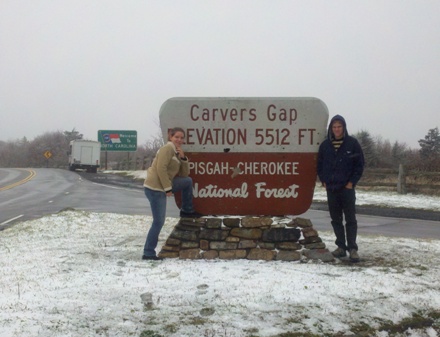 The sign in the background says it best...welcome to North Carolina!...snow in October! This picture was taken on Thursday the 20th during our "cold spell". Photo by Walter Rose.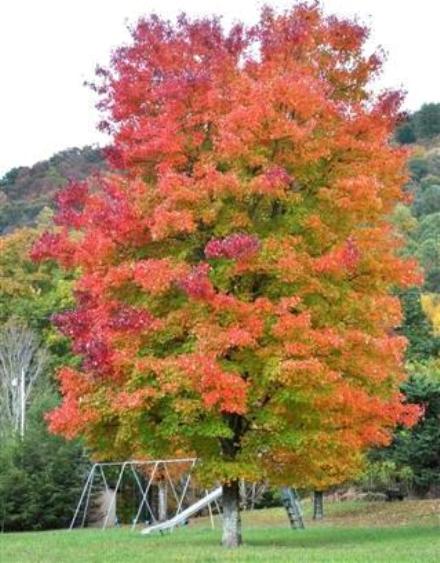 This gorgeous tree is at the old schoolhouse in Glen Ayre. This was sent in by realtor Linda Miller and that property happens to be for sale! If you are interested call Linda at 843-812-4888.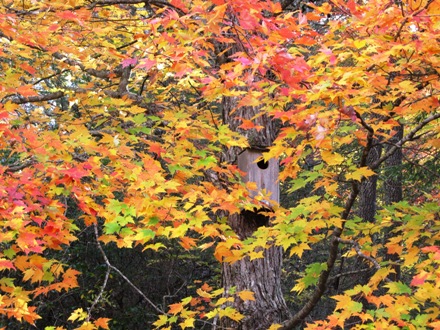 This picture of beautiful fall leaves was taken at Mt Mitchell Lands.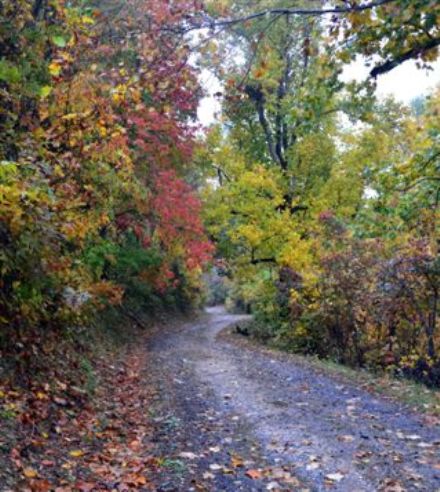 Tammy Loftis took this photo of the beautiful fall colors.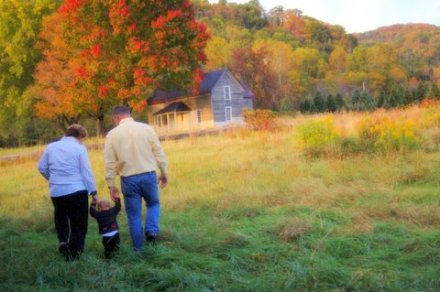 Ben, Cecelia and their little girl, Erin out for a walk on a beautiful fall day. Photo by Kathy Garland.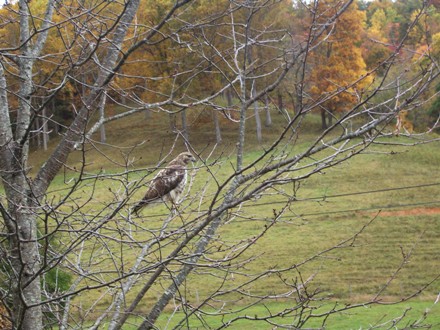 This Large Hawk was spotted on Bailey Branch Rd., picture was taken by Geraldine S. Stamey on 10-13-11.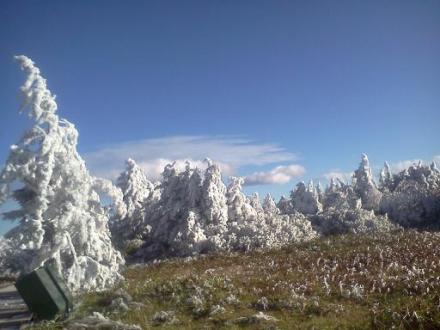 A picture taken on the Roan Mountain Oct. 2 with ice on the berries and the trees. Photo by Jordain Calhoun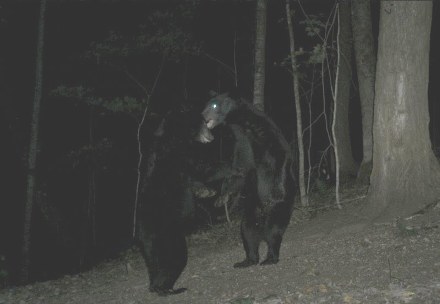 May I have this dance?...okay, it was probably more like "Put 'em up"...anyway a great photograph, taken by a trail camera in the middle of the night. Look back in the woods...is that a cub taking in the action?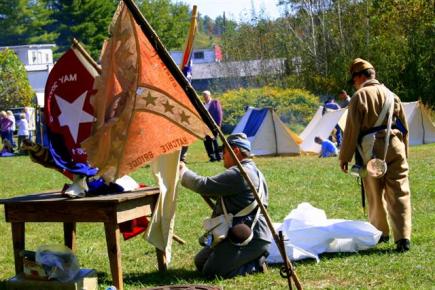 Mitchell County Sesquicentennial celebration, click here for pictures


Calvin Campbell took this photo last weekend of the wintry sky.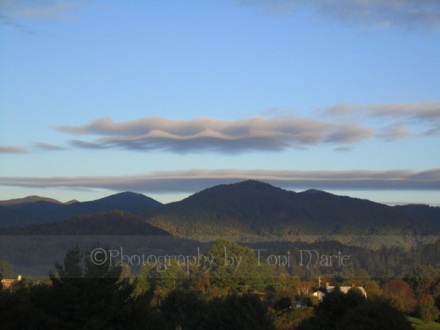 Toni Jobin took this picture one morning recently from Phipps Creek, looking towards 19 and Cane River Middle School.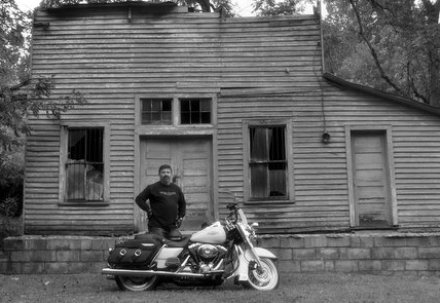 Greg Garland in Glen Ayre on an afternoon Harley ride. Photo by Kathy Garland.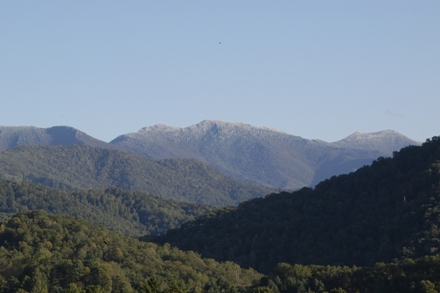 First snow of the year on the Black Mountains. Photo taken October 2nd from Calvin Campbell's front porch in Burnsville.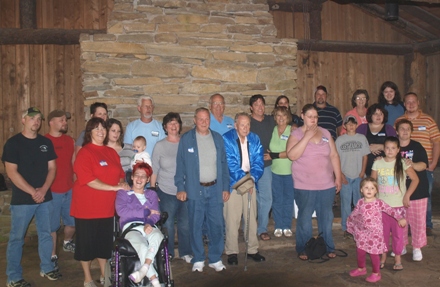 The first Robinson family reunion was held on September 24, 2011 at Carolina Hemlocks. These are the children and families of Paul, David and Jonathan Robinson of South Toe.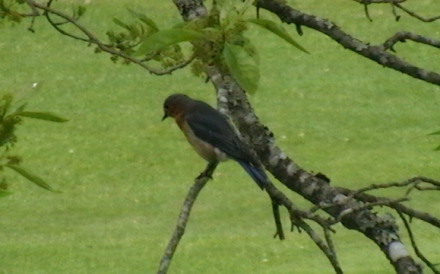 Bluebird photo by Steve Murphy.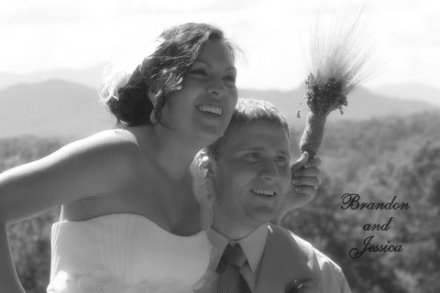 Brandon and Jessica Burleson-who got married on the tenth of Sept. at Springmaid MNT. with a reception at the Hoot Owl at Patience Park. Photo by Kathy Garland.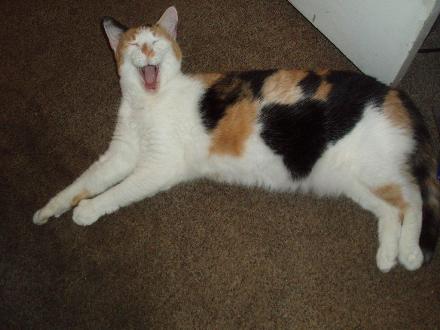 Peggy Bailey captured Miss Priss giving a big smile for the camera.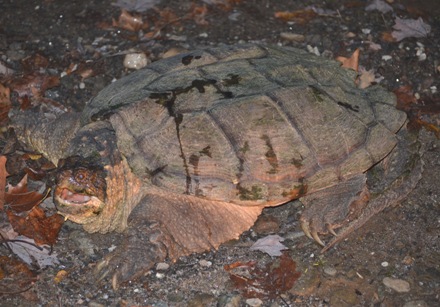 A face only a mother could love.... Diane Edwards got this picture when this fella crawled out of the South Toe river last Friday night. Look how long his tail is!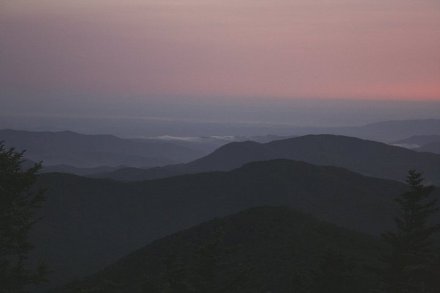 This classic picture of our beautiful mountains was taken by Bob Hensley.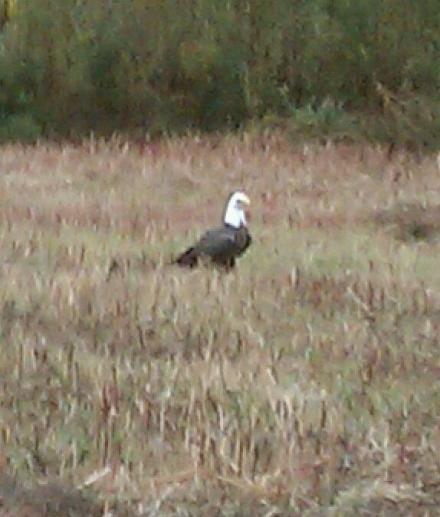 Eric Hensley took this picture this past week in Pensacola.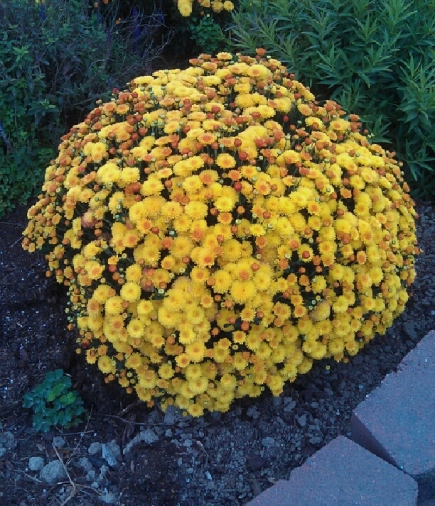 The Fall Mums have arrived. (picture by Larry Ollis)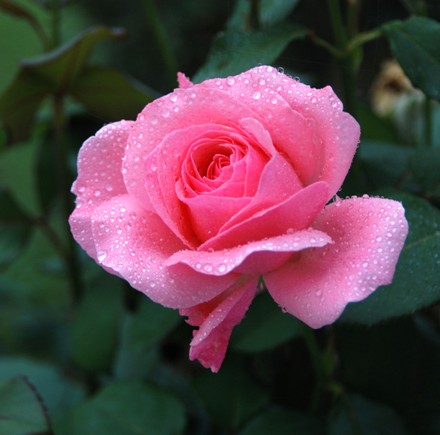 Linda Brown took this beautiful rose photo.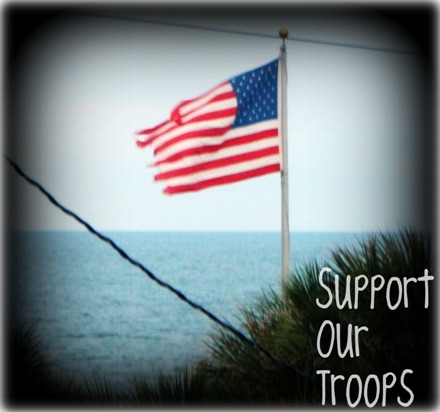 Jordan Warren took this photo on September 9th at Myrtle Beach.
| | |
| --- | --- |
| Bill Proffitt of Jacks Creek purchased this pepper at Davis Produce. When he cut it open it had another pepper growing inside of it. That's a good deal, two for the price of one! | Congratulations to Bill and Peggy Wilson of the Pensacola Community who celebrate 50 years on September 9th! |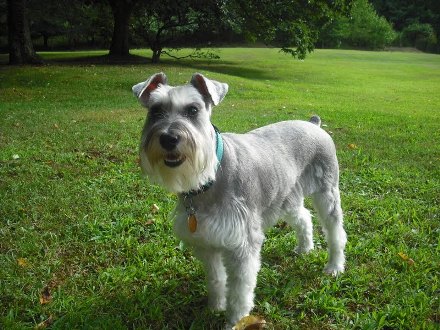 Jennifer Burleson sent us this picture of Deacon. Isn't he a doll?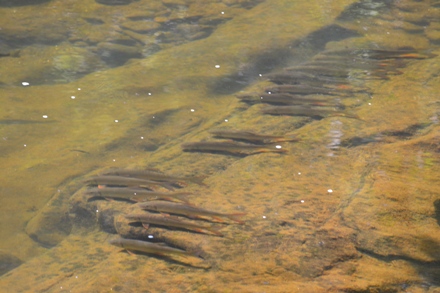 Diane Edwards sent us this photo of fish in the river prior to the heavy rains. Click here to see photo she took later of the river.
| | |
| --- | --- |
| Who wouldn't love a face like this? Newt lives with Greg Garland. Photo by Kathy Garland. | |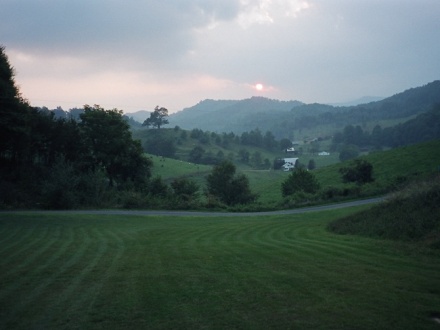 Beautiful view in the Cane River area of Yancey County.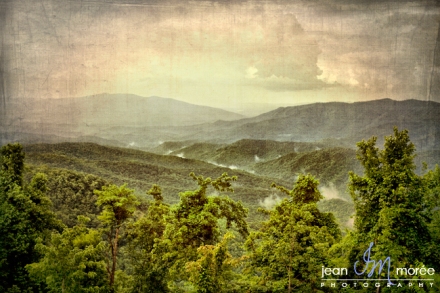 One of Jean Moree photos of Mitchell County.

Click Here To Visit Our Sister Radio Station


This page was last updated on Wednesday, 16 November 2011 04:53 PM

Advertisements