Keaton Hall, son of Chris & Misty Hall of Burnsville, playing the guitar.

February 26 snow at Jon Beatty's house in Spruce Pine.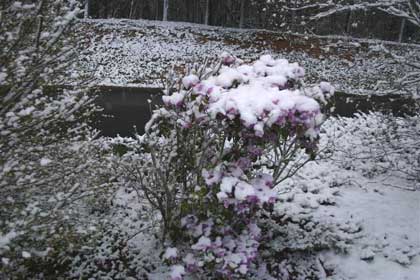 Wednesday, April 14th finds bushes covered with a heavy layer of snow.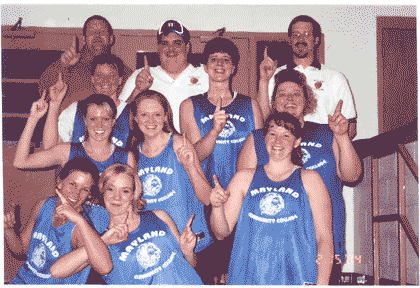 Mayland Community College Lady Lions are the 2003-2004 Mitchell County Rec. League Season Champs and Tournament Champs. Pictured left to right, back row: Jim Garofalo, Bobby Clark, John Silver. 3rd row: Heidi Hollifield, Shanna Clark. 2nd row: Amanda Baker, Amanda Barnett, Chas Grindstaff. Front row: Renee McCourry, Candi Fox, Heather Dale. Regular season record 11-1, Overall 13-1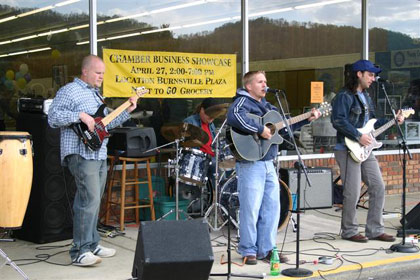 Swivel Hook Band plays at Chamber Business Showcase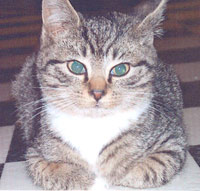 Tommy-Boy takes a time out.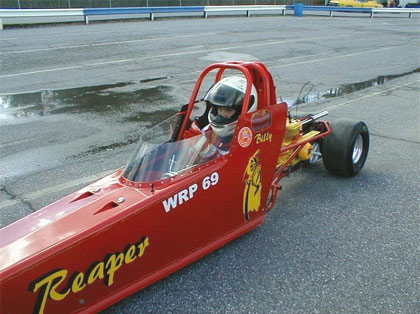 Billy Barnes, age 14, drives junior dragster. He is the Wilksboro Raceway Park Champion for 2003. Billy lives in Burnsville.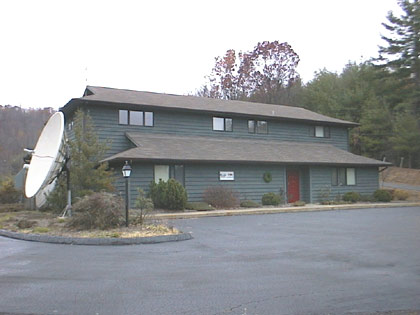 WKYK and WTOE main studios and offices
| | |
| --- | --- |
| Attorney Gary B. Kivett with rattlesnake found in Grassy Creek section of Spruce Pine. | Whitney Mitchell and Adam Brown at Mtn. Heritage prom May 1st |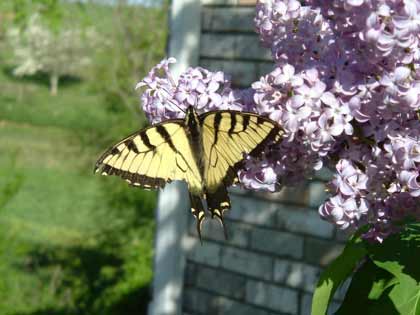 This butterfly was recently visiting at Sue Biggs' house.

| | |
| --- | --- |
| Sophie poses for camera with her favorite mouse. | "Queen"Ginger rules the house. |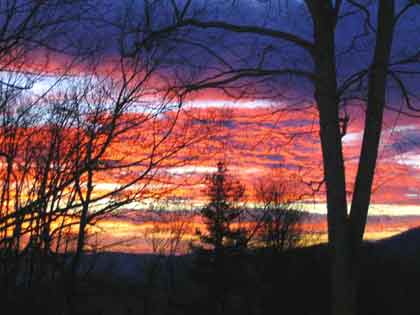 Drew Clack of Burnsville took this beautiful sunrise picture from his porch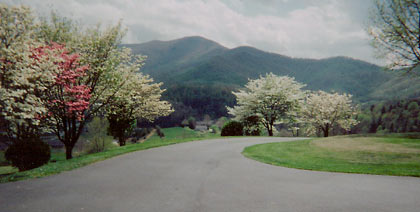 Dogwoods in bloom, view of Celo Knob.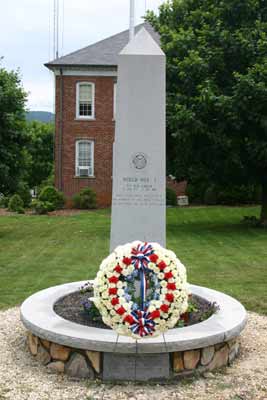 Memorial Day wreath placed at Veterans' Monument.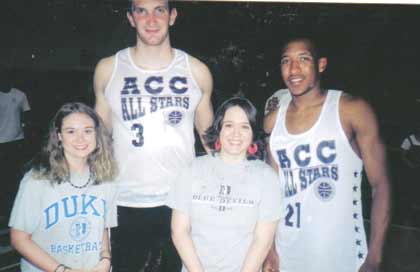 Sebrina Ray and her friend, Jackie recently attended a Crossfire game and had a chance to have their picture made with ACC College basketball seniors. Pictured left to right are Jackie, Nick Horrath #3 Duke, Sebrina and Chris Duhon #21 Duke. Sebrina says it was a "great Christian experience".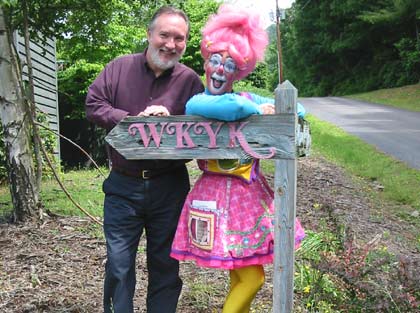 WKYK's Steve Murphy "clowns around" with Christy McDonald, Advance Clown/Goodwill Ambassador for Ringling Brothers & Barnum & Bailey Hometown Edition circus during a recent visit to the radio station.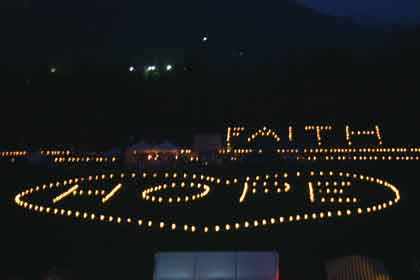 Luminaries spelled out Faith, Hope and Love at the Relay for Life event Friday evening, June 11th at Mountain Heritage High School. Click for additional photos.

Click for more archived photos.

Click Here To Visit Our Sister Radio Station


This page was last updated on Tuesday, 23 October 2007 10:55 AM